A picture is
Worth...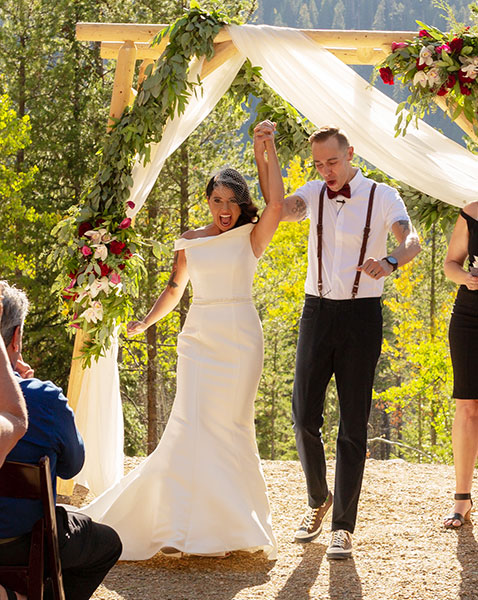 I'm going to level with you: anyone can take a photo of you just staring at the camera. With a decent camera, those pictures can come out pretty good. But you deserve more than "just good."
You deserve amazing, jaw-dropping, heart-fluttering photos that have the literal power to transport you back to that moment. That feeling of stepping off a cliff and flying with your forever person. Your love, in that light, on your day.
You deserve to have your real love remembered. You deserve the constant feeling of presence and connection on your wedding day. And you deserve to have that connection preserved in the best light, with the most epic, panoramic views, and documented in the most authentic way.
The Deets
Photography Collections
It is super easy to work with me.
Are you having a wedding (50+ people) or
an Elopement (30 people or less)?
Wedding Collections
from $3000+
Think of these collections as a Choose Your Own Adventure story. From your starting point you choose what you want rather than just going with a package that has a bunch of stuff you don't need.
INCLUDED
8 Hours of Coverage
Tips, Tricks, Logistics & Planning
All High Res Images in a Secured & Private Online Gallery
Image Slideshow
Curated Collections of Black and White Images
Complementary Album Design
Image Delivery in 10 Days
Elopement / Small Wedding Collections
$1400+
This collection starts with 2 hours of coverage and then you can add hours or a la carte perks from there. Off peak dates are weekdays from June to September and all other days.
INCLUDES
Tips, Timing, Logistics & Planning Help and Expertise
Personalized Elopement Locations
Customized Timeline for the day
Obtain all photo permits
All High Res Images in a Secure Personal Gallery
that you can Download, Print, and Share
Image Slideshow
Curated Collections of Black and White Images
Image Delivery in 10 Days
Videography ~ Add On
All the love in motion. All the real life moments and feels. All the details documented with a modern cinematic approach and a little vintage film flair. Video is an optional add on to your collection.
View Wedding Films
Ceremony Only Coverage - $500
1 Cinematographer, 3-6 min Cinematic Film - $2500 (8 Hours)
1 Cinematographer, 3-6 min Cinematic Film - $3200 (8 Hours)
+ Unedited Ceremony, Unedited Toasts
Multi-Camera Cinematic Film - $4000 (8 Hours)
+ Unedited Ceremony, Unedited Toasts
Additional Options
Engagement Session w/ Book or Canvas
Mystery Experience
Additional Hour of Coverage
Additional Photographer
Rehearsal Dinner Coverage (1hr)
Hybrid Tin Type Portrait Session
Custom Wood Keepsake Box with USB
Adventure Session
Full Image Retouching to 50 Images
Full Day* Coverage by Dylan Burr
"My only piece of advice for brides reading this, besides stopping the search and booking Dylan, is: Trust Him. Even when you think he might be crazy."
Laurel + Erik
My
Bucket List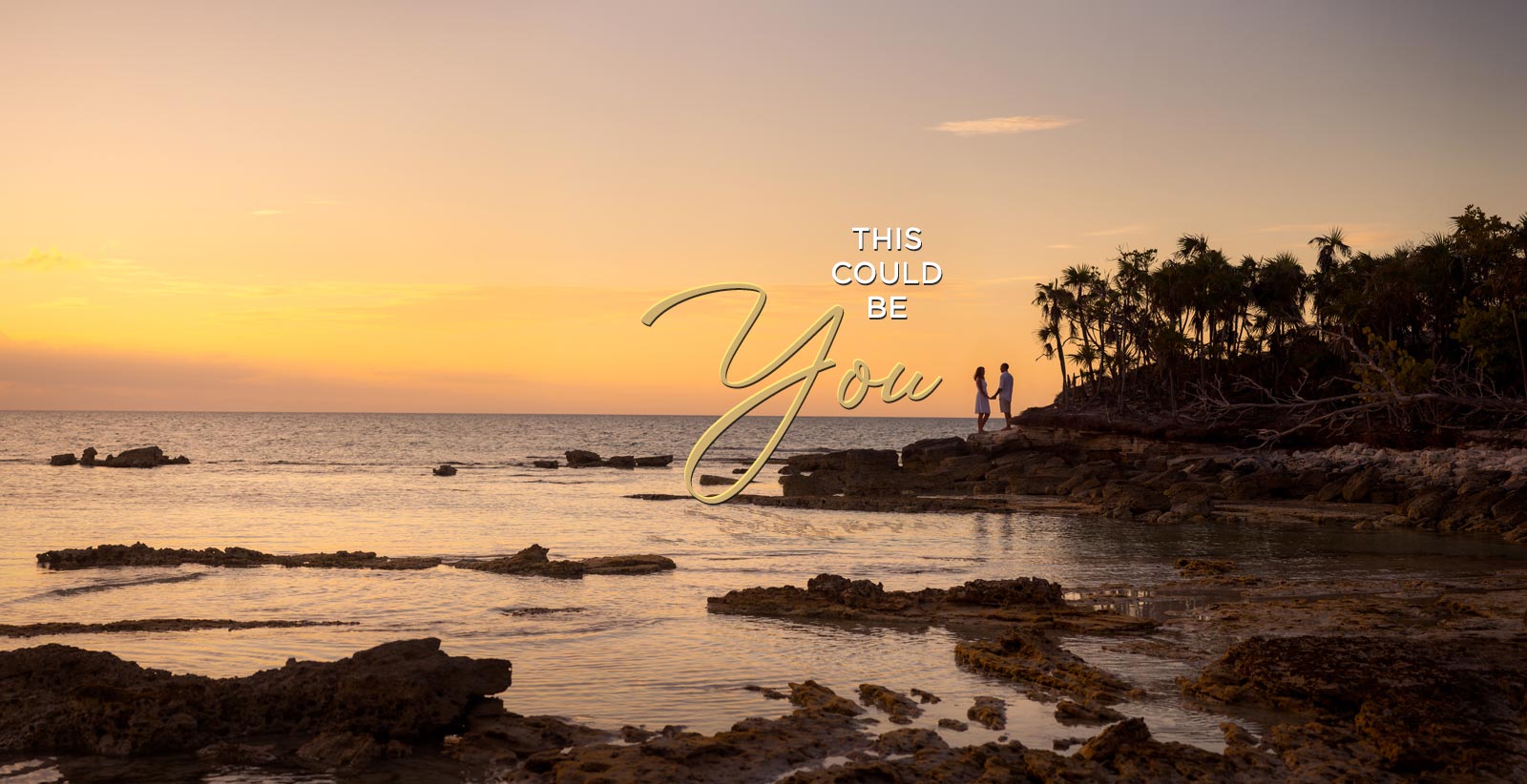 I've been doing this for over 10 years and while I love every minute of it, I also get the itch to explore new locations and different artistic approaches. Below are some of my dream shoots that I am offering discounted prices on.
Feeling adventurous? Wanna score a sweet deal and get some epic shots? Take a look and tell me when to pack my bags! My passport is ready.
---
Iceland
FREE
Iceland is incredible and I will shoot it for free, if you cover my travel. I would plan for 3 days or so. I mean, just watch these videos.


---
Argentina/Chile ~ Patagonia
The mountains here are insane and I would love to photograph you in them. Obviously we would be there for a few days so I would love to brainstorm some location ideas and incorporate some personal time for you two of course.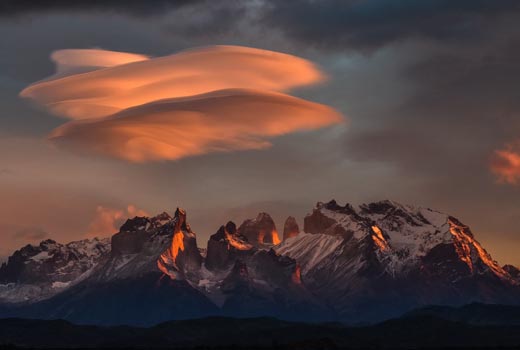 ---
Black and White Wedding Film
20% off*
I have been dying to shoot a wedding in all black and white. I have some really cool lenses that have a very unique character but don't really jive with color and my other "perfect" cine lenses. I think the perfect wedding would be smaller, intimate, mountains or ranch, and you would be the couple who loves vintage/antique feeling visuals. *Does not include applicable travel fees.
---
Northern California / San Francisco / Santa Cruz
I was able to shoot a few weddings near Monterey and up in the Humbolt Redwoods. I also spent some extra time wandering around San Francisco and Santa Cruz. I found some incredible spots that we can shoot along some cliffs, amazing trees and beaches, and within 20 minute drive, a dense Northern California forest. Check out THIS GALLERY of shots I took last time I was there. There is also a quirky B n' B I stayed out that had a guard Macaw and made amazing homemade Mexican tortillas and chorizo; just blocks from the beach and barking Sea Lions. A great mini vacation.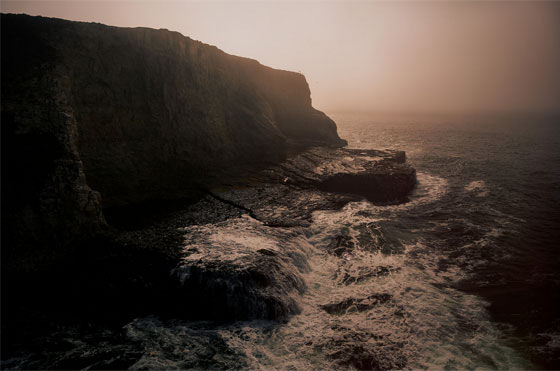 ---
Rivera Maya, Mexico
I was able to shoot a few weddings in the Rivera Maya in Mexico, and I love it. So much so I have a membership at a resort (Moon Palace).
I would love to help you plan the beach / jungle wedding of your dreams. You can come to my resort or I can come to yours. Or you can go wild and get married in the jungle.
While all inclusive resorts are amazing. I LOVE exploring and go on snorkeling trips, visiting Mayan Ruins, and exploring underground Cenotes. In addition to your wedding, we can do some photo adventures to some of the coolest places I've found.
There is so many options around Cancun, Isla Mujeres, Playa del Carmen, and Cozumel.
There are so many amazing things to do and see in the Riviera Maya. The sky is the limit and I am in for those crazy ideas of yours; as well as my own.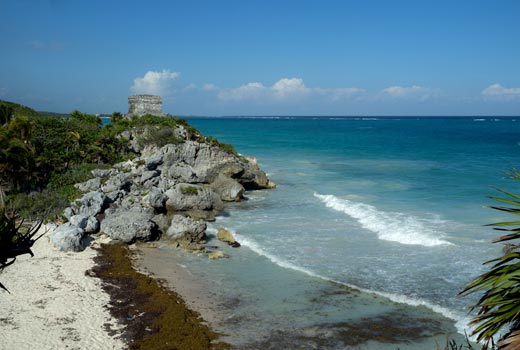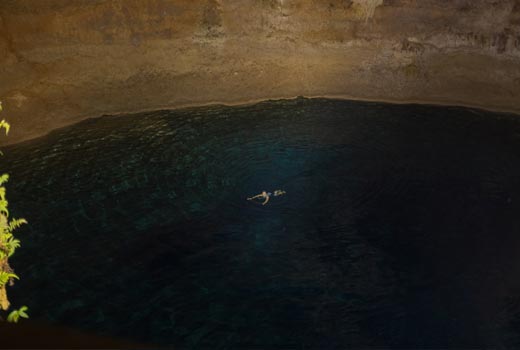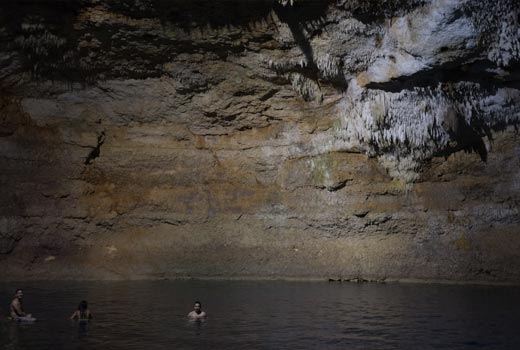 ---
And if that
Wasn't Enough,
here are a ton of locations I'll give discounted package options for:
National Locations
---
North Cascades National Park
This national park is ridiculous. Its located in Washington and super close to Canada. It has several large and dynamic mountain ranges all intersect. It yields for a view that has many valleys that you can view from a mountain peak at one time. It's pretty incredible. Lots to see and do.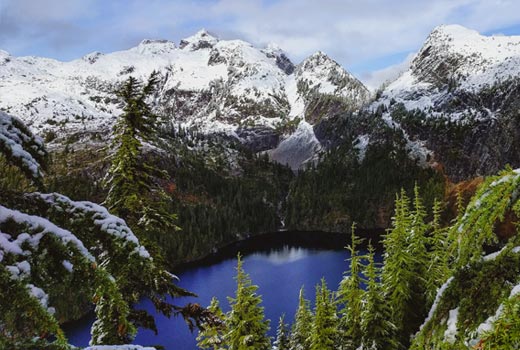 ---
Olympic National Park
Rainforests and Mountains, oh my. I mean, just look at this photo and you get the idea of why we would go here.
It's an hour from the coast of Washington. Talk about a two-fer. The park is 4 ish hours from Seattle and you pass though Aberdeen. If that rings a bell, you might be a fan of Nirvana or the Melvins.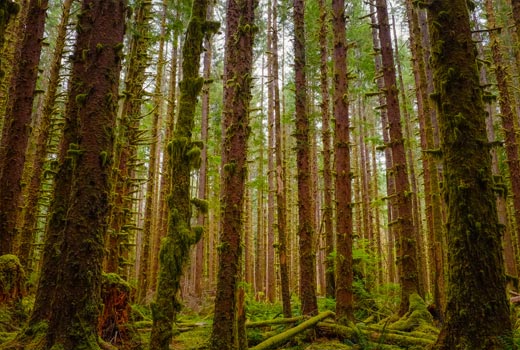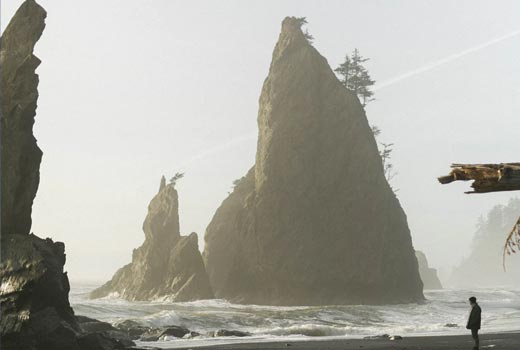 ---
Oregon Coast
The idea here would be to road trip the 101 along the cost and just explore and see what we see and take photos of it all.
Ya know, stuff like this...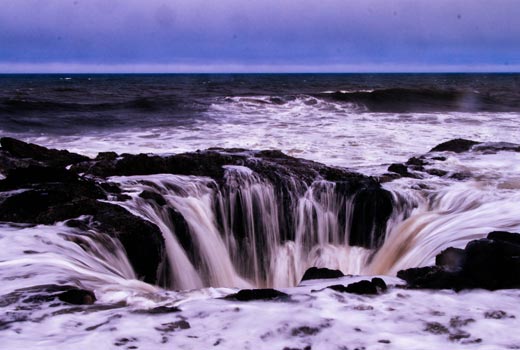 ---
Mt. Hood National Forest
Just outside of Portland is a giant volcano. Its pretty surreal to see. This massive mountain just rips right up from the ground. Who doesn't want to explore the forest around a volcano?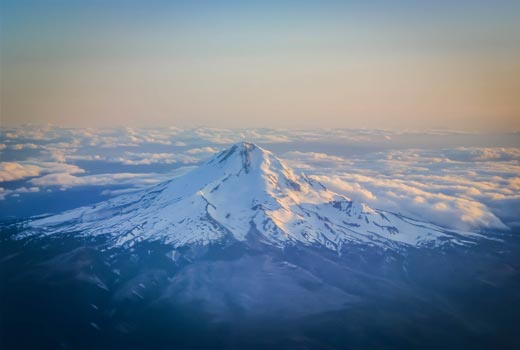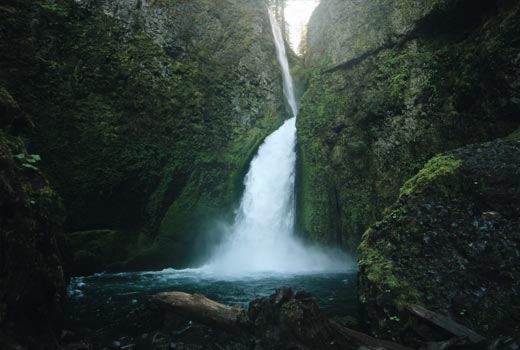 ---
Crater Lake
Another Geological marvel is Crater Lake National Park. It's a volcano that collapsed into itself losing up to 3500 feet. Then 740 years ago, it filled with water to make the lake.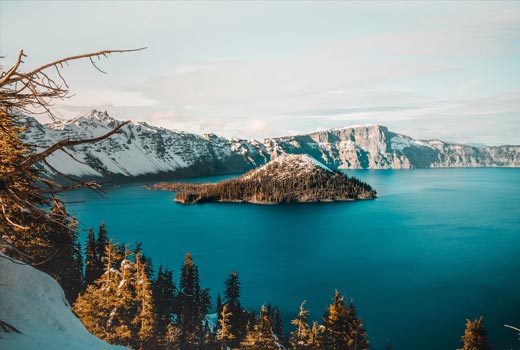 ---
Hawaii
Hawaii really does have it all. Jungle, beaches, waterfalls, mountains, epic hiking, surfing, active volcanoes, desert, lava tubes, and wild pigs.
So much to do in this place beyond visit Jurrasic Park filming locations. Although, we can do that too. Hahahaha.
Oh the food, culture, and music. I can't wait.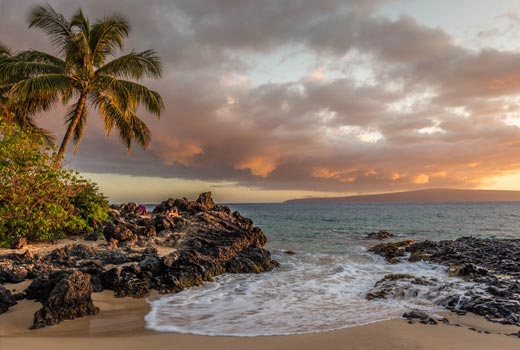 ---
Salt Flats
Exchange your vows in an other-worldly landscape. One part high desert, one part other planet.
A key time of year to go here would be in the spring. Email me and I will tell you why.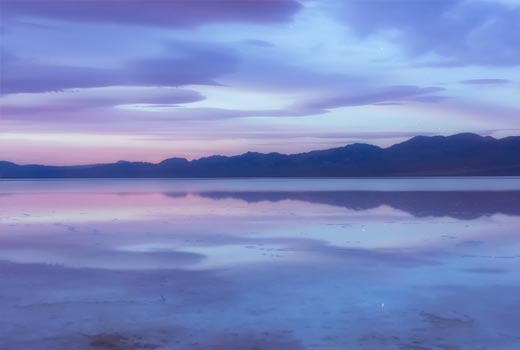 ---
Mono Lake
Sticking to the desert for some weird landscape is Mono Lake. Towers of calcite form in an lake in constant fluctuation.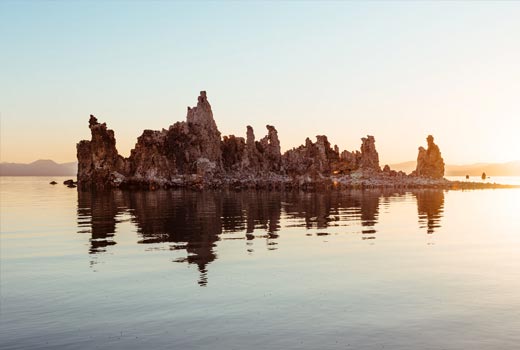 ---
Yosemite National Park
In the shadow of El Capitan! There's a lot more to this park than this awesome mountain. Giant mountains and valleys and a weird annual natural event called firefall. This park has a lot to offer.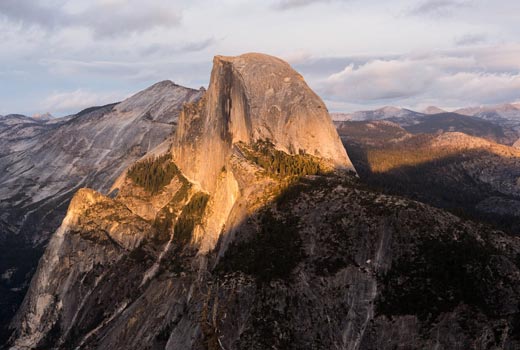 ---
Sequoia National Park
This park has incredible giant trees that are truly hard to get the scale of. There's waterfalls, caves, and lakes. You can even drive through a tree.
---
South Carolina
South Carolina has a lot going on. Nice beaches and food. I am in it for the trees! Look at these. Wow.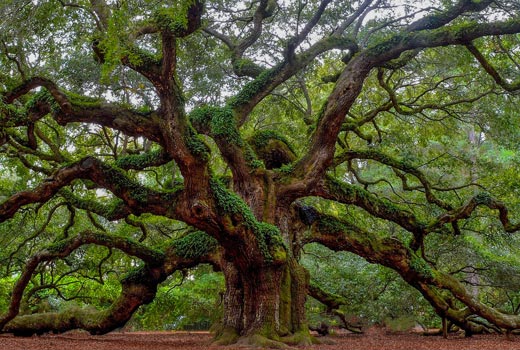 ---
Savanna, Georgia
I think what draws me to Savanna is again its nature and style. There is a lot of history here too. I love the mossy oak trees, its close to the ocean and the city itself has a lot of character.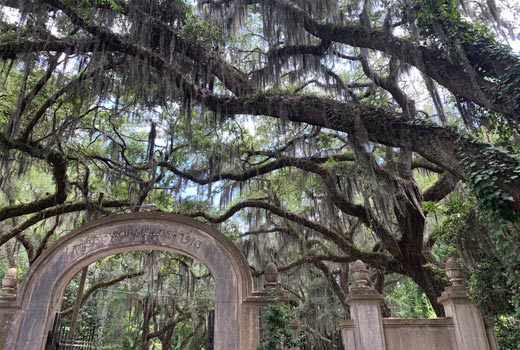 ---
---
Isle of Skye, Scotland
Don't get me wrong, I think most of Scotland would be amazing to visit, but if I had to pick a spot it would be the Isle of Skye. It has a very unique quality to it and look magical. The weather can be all over the place here and I feel it just adds to the mystique.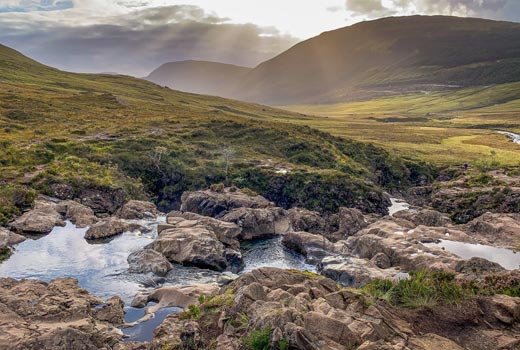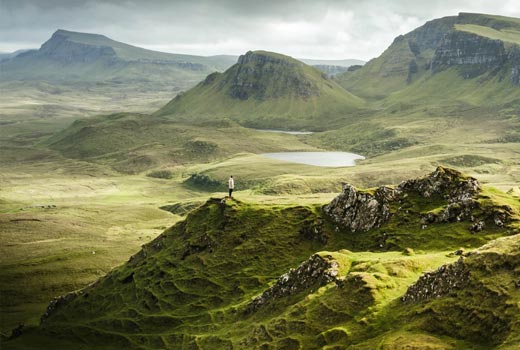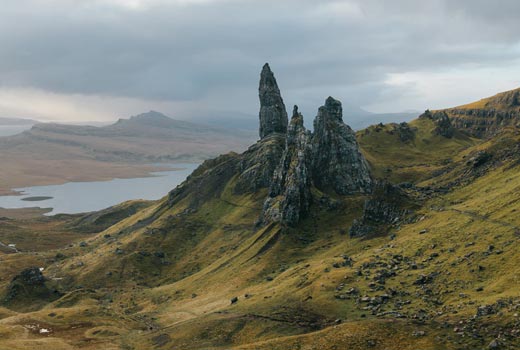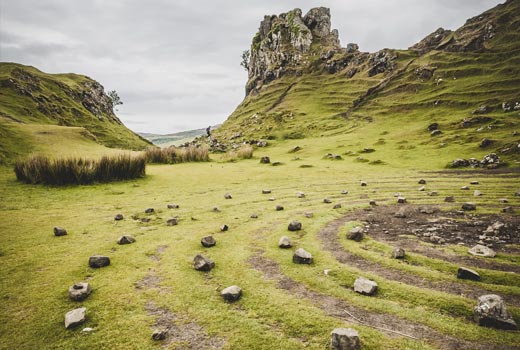 ---
Morocco
So much culture, style and delicious food. Morrocco is great as just walking the city is a great experience and yields great photo opportunities. There are several areas outside of the cities to visit as well.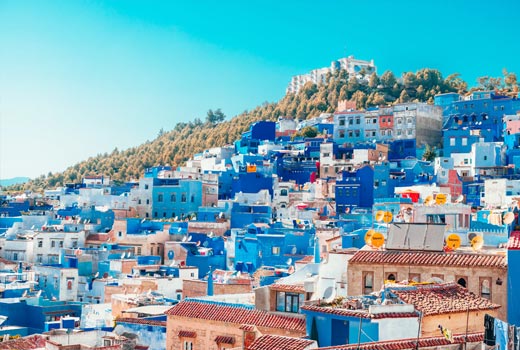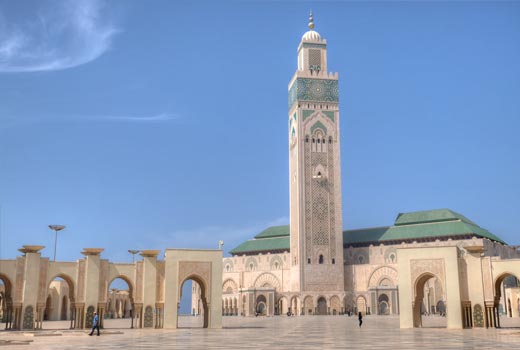 ---
Peru
Llamas, crazy mountains, massive monoliths, and Chicha. Lots of amazing nature, hiking, and ancient architecture to explore. Come for the views, stay for the food and culture.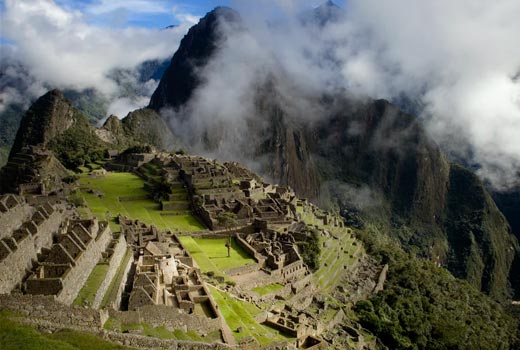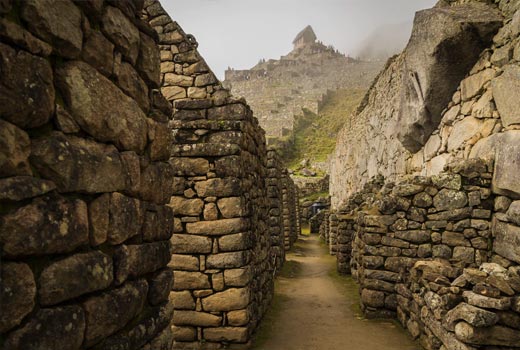 ---
Ireland
Ireland has to much to see and so much variation is hard to list it all. You have lust valley's, giant seaside cliffs, a rock everyone kisses, magical forests, cities full of culture, and some of the oddest and most unique landscapes there is.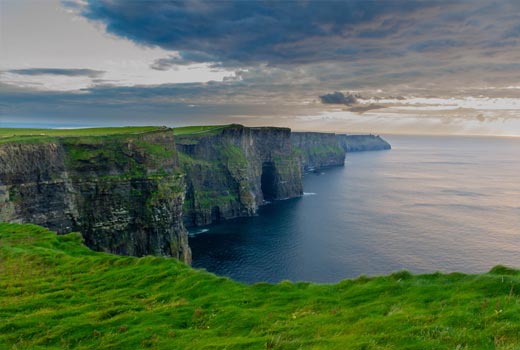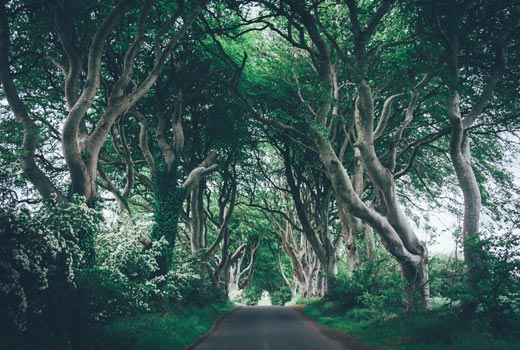 ---
Netherlands
I visited Amsterdam a few years ago and thought it had so much charm and style. There's a museum for EVERYTHING you can think of and they are Coo Coo for bicycles. You also haven't lived until you've had a fresh Stroopwaffle.
There are lots of cool spots to explore and take awesome photos around Amsterdam, but there is so much more outside of the city. There is a an old village that you can only get to it is my a super small boat, the windmills, and you can't forget the fields and fields of tulips.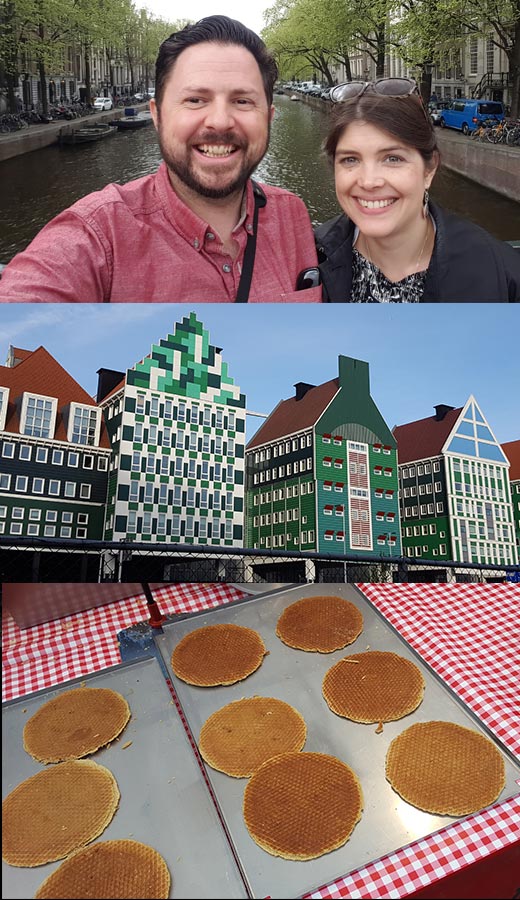 ---
Norway
Seaside crazy mountains and fjords galore! Norway just has an unbeatable landscape.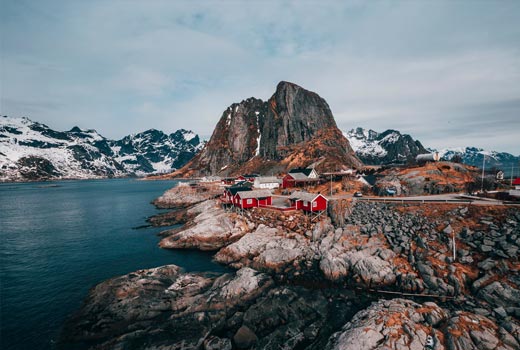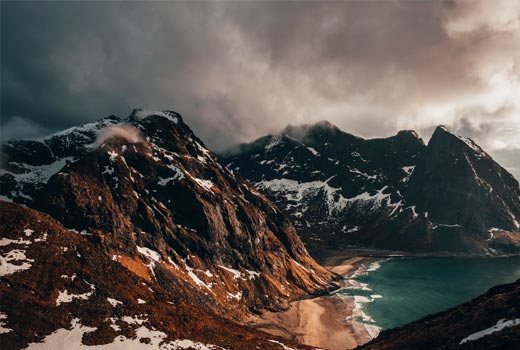 ---
Sweden
Sweden has similar landscape to Norway in the north, but in the lowlands you have Stockholm, a city scattered acrossed 14 islands. It is home to the 13th-century Storkyrkan Cathedral, the Kungliga Slottet Royal Palace and the Nobel Museum. You can take many ferries to neighboring islands including one with 16 disc golf courses!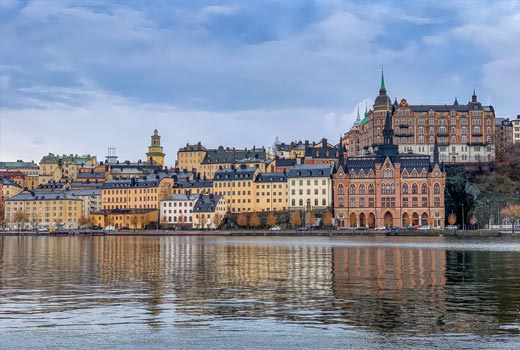 ---
Slovenia
It may be a bit of surprise, but Slovenia has incredible scenery. It's not really talked about much, which may help make it awesome with less people. Its part costal, part mountains, lake and waterfalls. LOTS to see and do if you love the outdoors.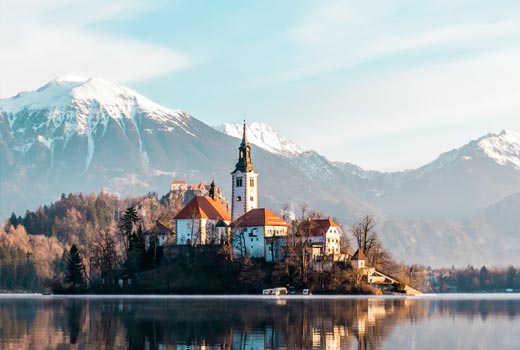 ---
Croatia
Not just for Game of Thrones fans, but anyone who loves history and the Mediterranean. There's really cool mountains that overlook the sea, a walled city, and also some neaby islands you can visit.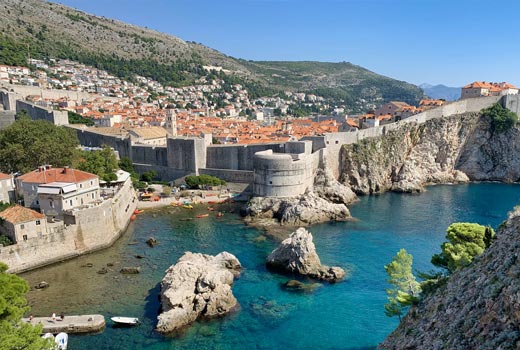 ---
Egypt
Egypt doesn't really need a decription really. There are so many options here. Historical, architectural, the meditteranean sea, th nile river, desert oasis'. Lots to experience and see.
I have a few Egyptian friends and others who have traveled here recently, and they say its pretty safe if you stick to the main areas and don't wander off. Devise a plan and stick with your tour or group or guide.
So not as free-range as I usually like it, but I can work with that.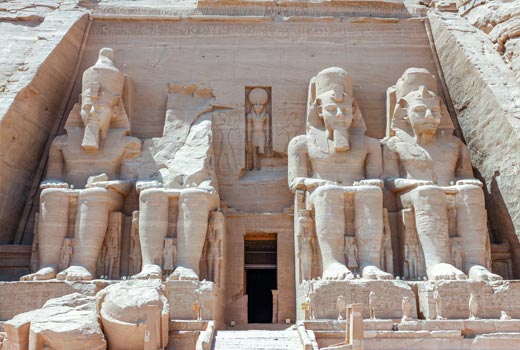 ---
Dolemite Mountains, Italy
I am a sucker for mountains and these certainly deliver. These are some of the most peaky, craggy mountains around. I love that they aren't so tall that its just rock. The treeline and base of the mountain isn't that far from the valley. So you get this massive grand lanscape, mountain peaks, rivers, trees, all in the same shot.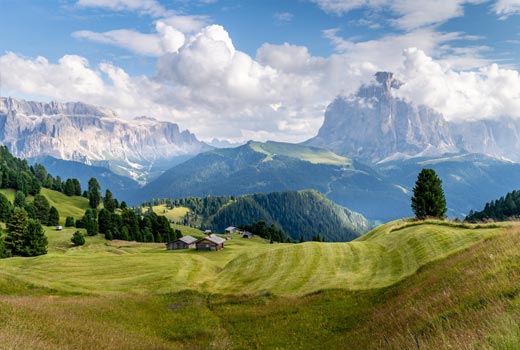 ---
Turkey
Turkey has some incredibly old history to experience. Also the Grand Bazzar is the largest indoor market in the world. Turkey has also some amazing natural scenery as well. There is an ancient cave city you can stay in! I have lots of ideas.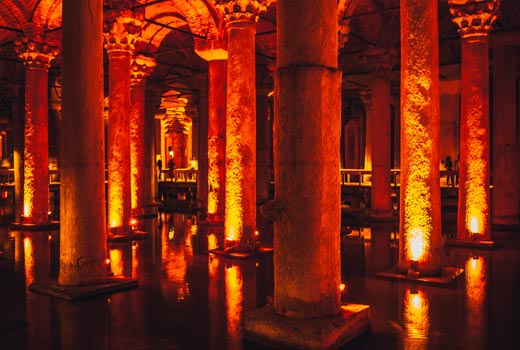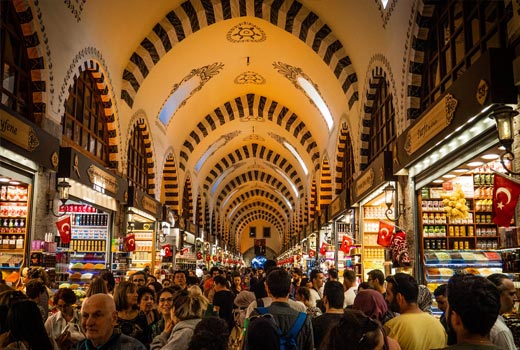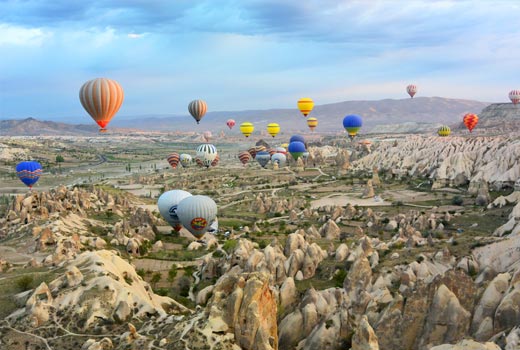 ---
Spain
I went to Barcelona for part of my honeymoon, if you love a city with lots of character, art and the ocean. It's a great idea for you. The food here leans more Mediterranean vs Spanish. You have to go more north for classic Spanish food. That also means you get lots of options. Some of the best dim sum I've ever had was here. They take Siesta very seriously here. People disappear midday. Its kind of weird until you realize what is going on. Something the U.S. could probably benefit from.
There are many amazing locations in Spain. You have the mountains to the north, Madrid in the middle, and Seville and the Strait of Gibraltar to the south.
Spain is the place to be if you're a big Salvador Dali fan too!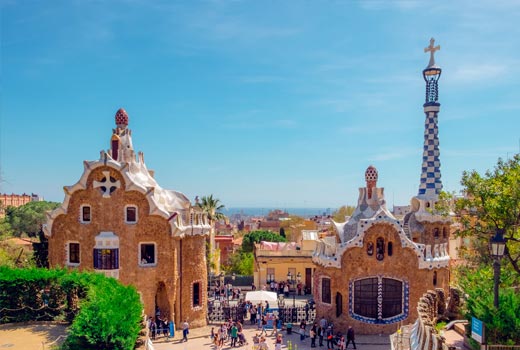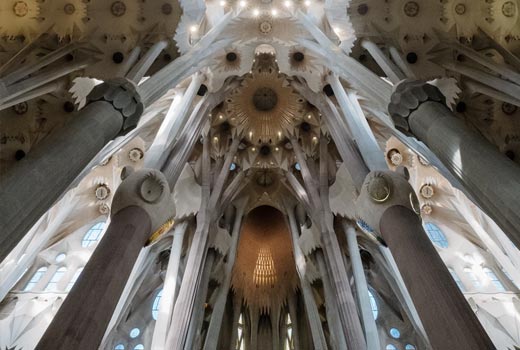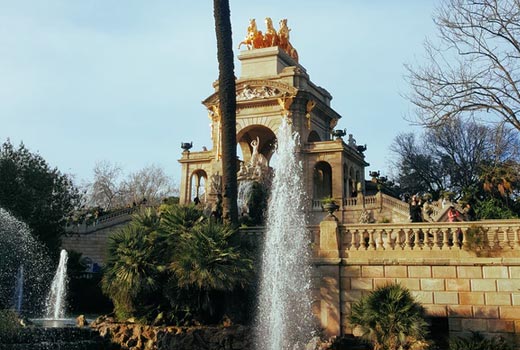 ---
Portugal
Portugal has an amazing coast line and architecture, and Seville and the Strait of Gibraltar to the south. Lisbon is a great spot as its in some hilly country but also right on the coast. Lost of variety and options.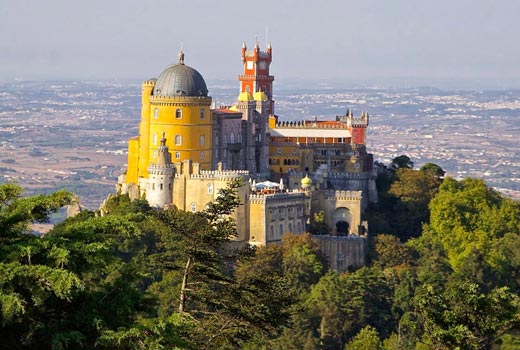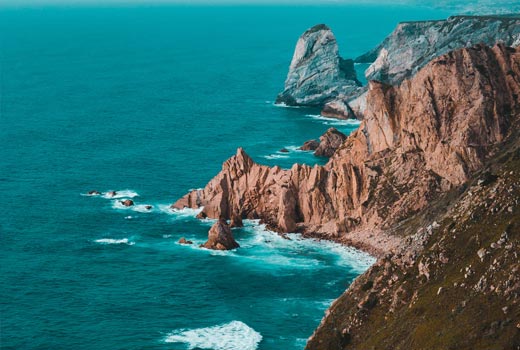 ---
Thailand
Mountains that rise up out of the ocean? Caves and cayaks? Waterfalls? OK!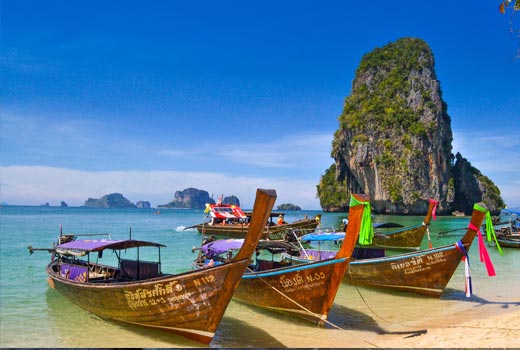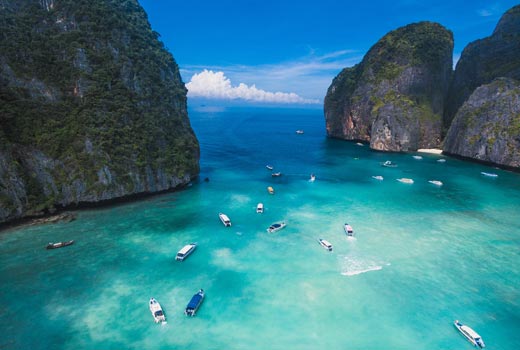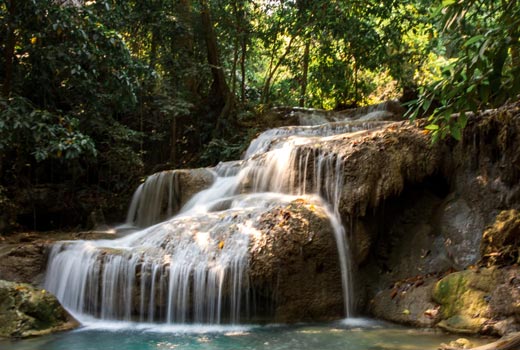 ---
Angkor Wat, Cambodia
I love learning about history and different cultures. I love it even more to experience those place in person. There is no other way to take in the full impact a place has to offer. Side note: I stared in awe of the Pantheon the first time I saw it for at least 10 full minutes.
This is such a place that I would love to see, learn, and wonder just how such a giant site with such great design and style was contructed.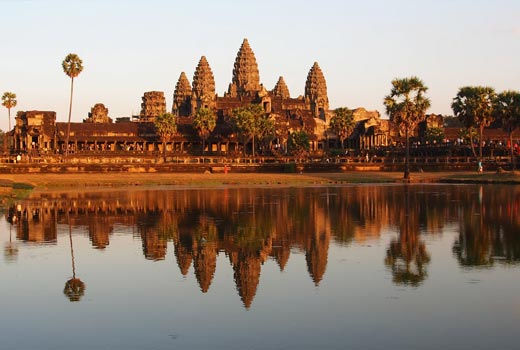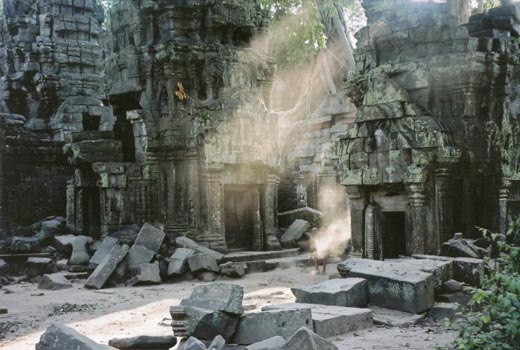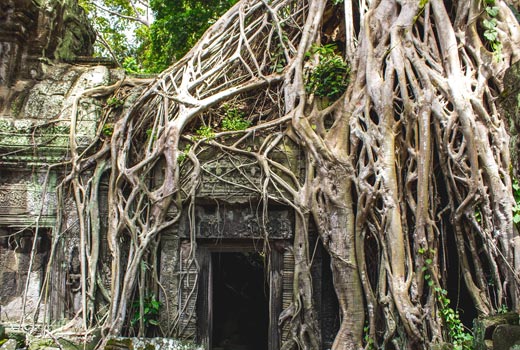 ---
China
This particular spot in China just seems impossible. There are monestaries on top of some of these mountain pillars.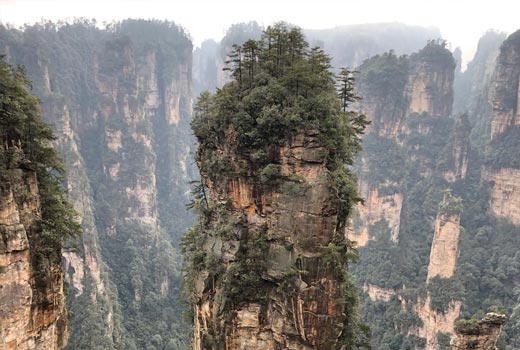 ---
---