This is a perfect example of an engagement session that you don't have to have a crazy location or props for great photos that mean something to you. For Kat and Kyle's engagement photos were taken at a favorite park nearby a house they used to live in. I find when you have this approach to choosing your location for your engagement session the resulting photographs will carry more meaning and hopefully down the line you can share them with your kids and share the stories from your favorite spot. These two are some wicket smahht lawyers that are, in fact, not from Boston. I'm just a goob. Again, fitting with their style they are having their wedding in Kyle's parents backyard, which I am told is spectacular. Keep an eye out for those photos later this fall.
I find the best photos are when you don't try to force anything. You just let it happen and be ready for it when it does. I like to wander and capture you as you are. Kind of like you were hanging out at the park and yes, there happened to be someone lingering a bit too close with a camera, but you're okay with that.
At the end of the session we walked over to where a large lake just as the sun was setting. If you know me, I live for sunsets and kind of lose my mind for a bit with a couple when the light starts hitting right. You really can't go wrong. The light is wrapping around them and its all perfect and rather rare. This would be the part when you pray and just hope for it to happen. You can't force it.


What is your favorite physical feature of your partner's? Why?
Kat: Kyle has a great smile, and when he really smiles his entire face lights up with carefree joy.
Kyle: Kat's eyes, she squints when she is really happy.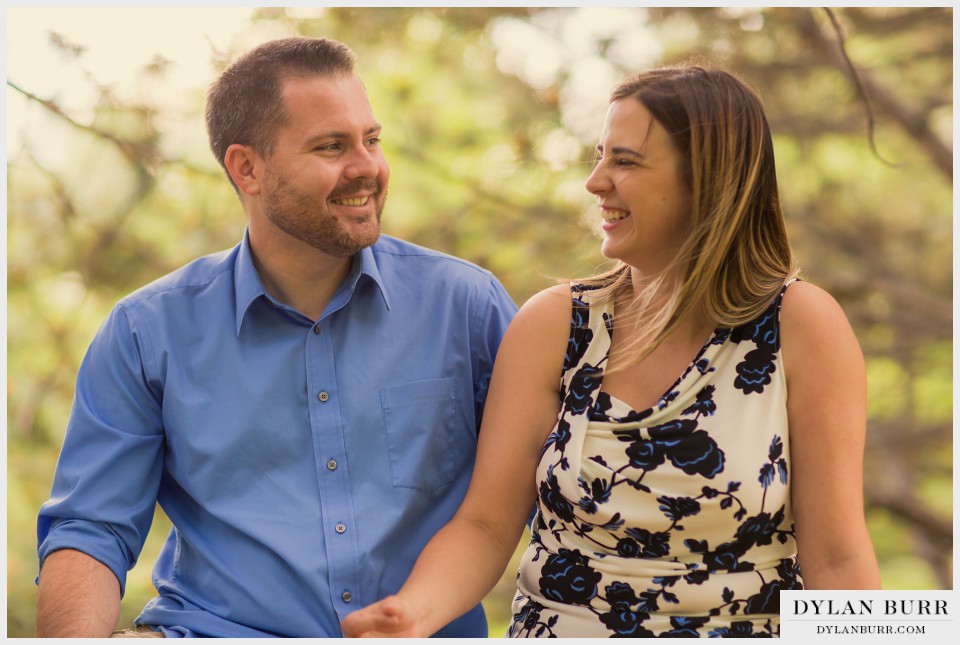 Does your partner have any secret talents?
Kat: Kyle is a brilliant & creative chef.
Kyle: Kat makes homemade maraschino cherries.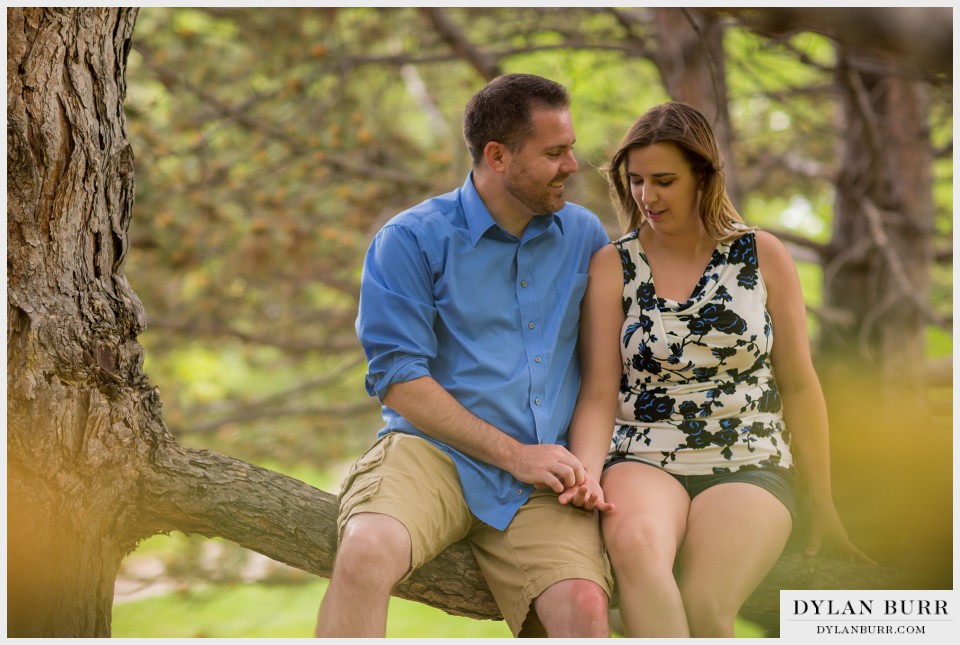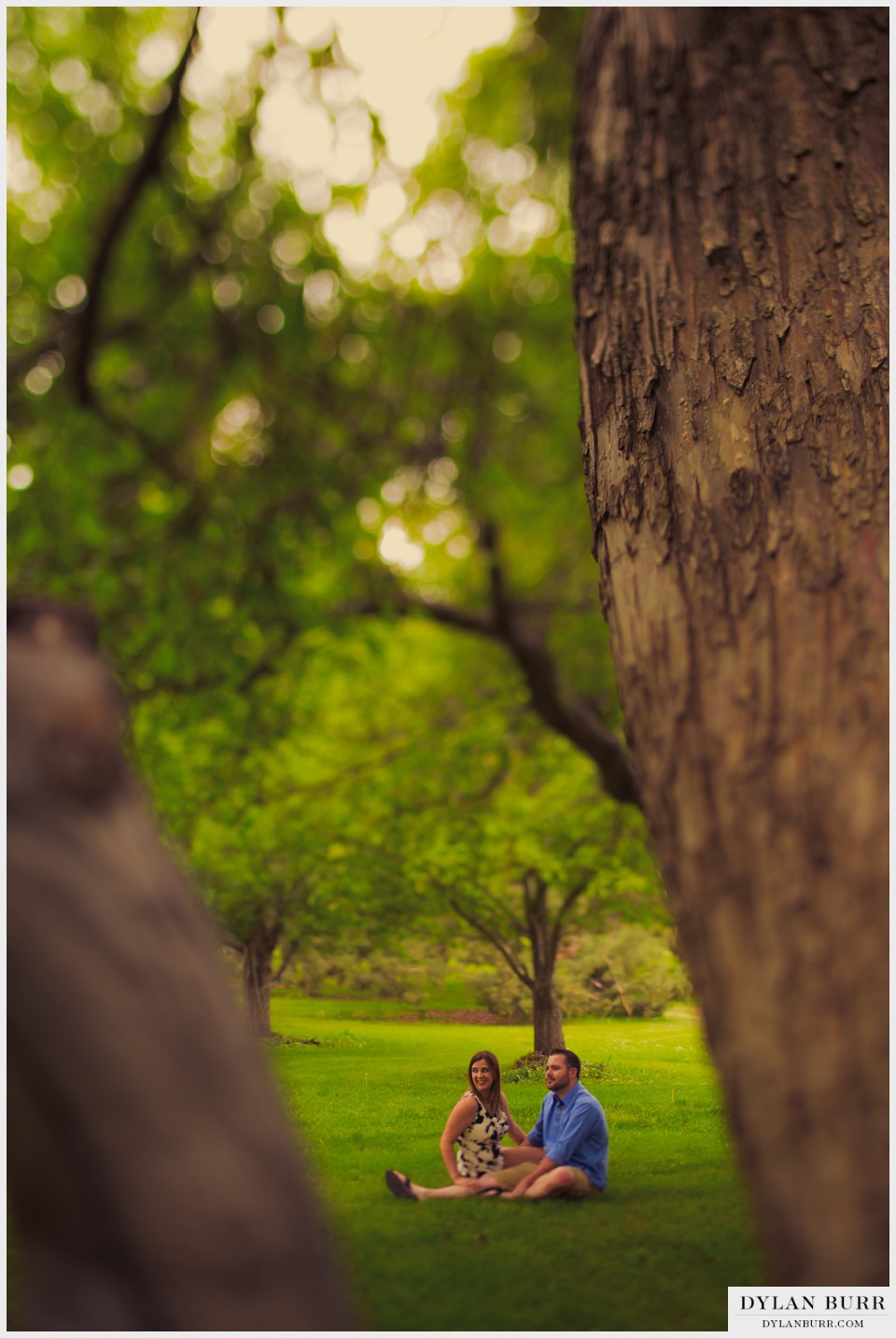 If you could have one character trait of your partner, what would it be? Why?
Kat: His confidence; when Kyle wants to he has a very commanding presence.
Kyle: Her ability to enjoy fish.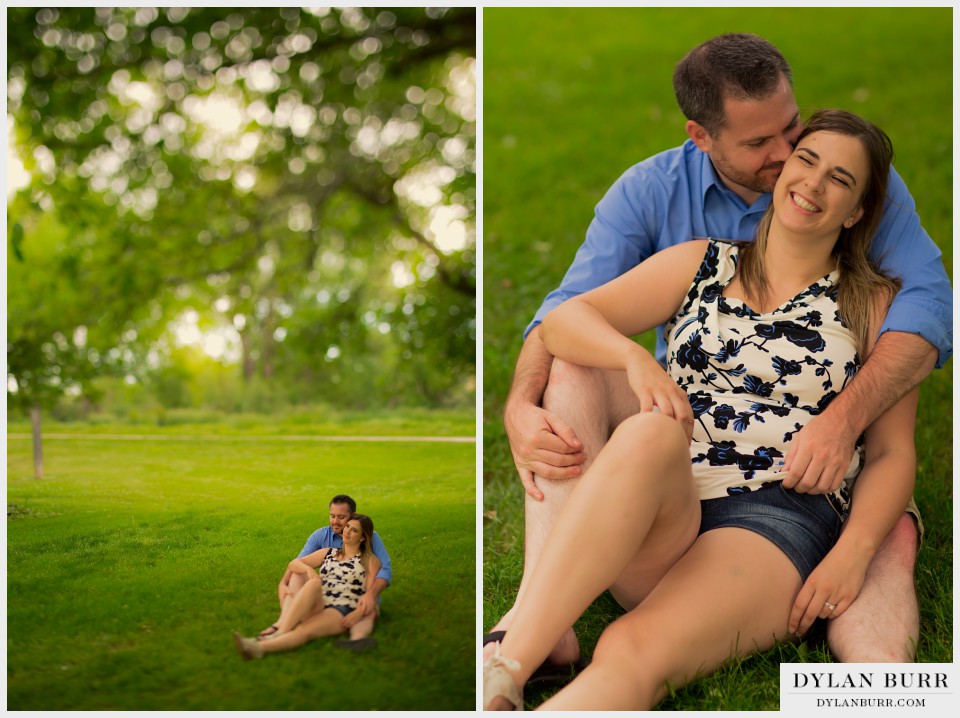 At what moment in your relationship did you know this is going to be my wife/husband?
Kat: When Kyle got a job in Pueblo, my immediate thought was that I would obviously follow him there when I graduated law school. No other option occurred to me.
Kyle: Our first New Year's Eve together. Both of Kat's hands were taped to a bottle of wine.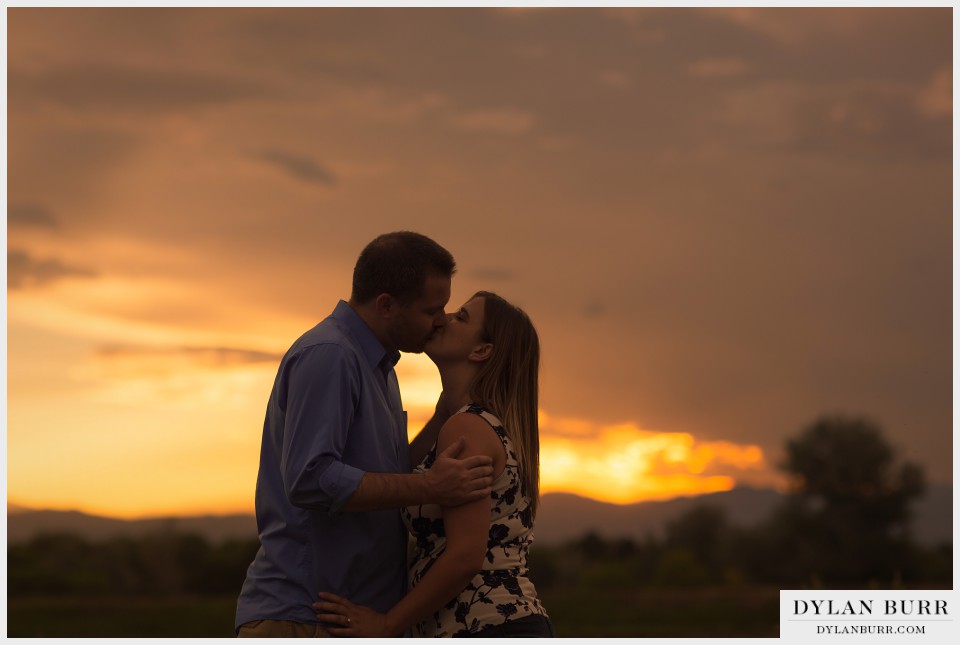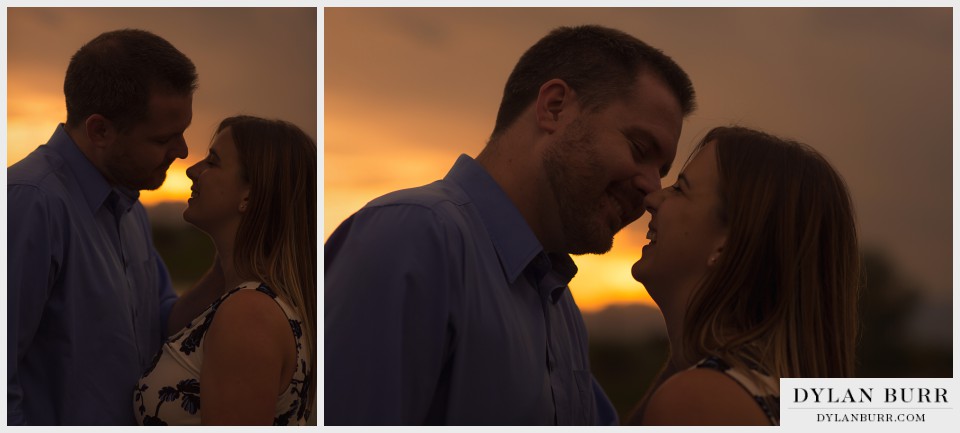 What moment stands out the most from your proposal?
Kat: When Kyle & I walked back from the hiking trail to the car & we were driving to Denver & calling loved ones, Kyle turned to me & said that he had so many pretty words planned that he couldn't remember in the moment.
Kyle: Kat didn't say a word for about 30 seconds. She just immediately jumped into my arms & started kissing me.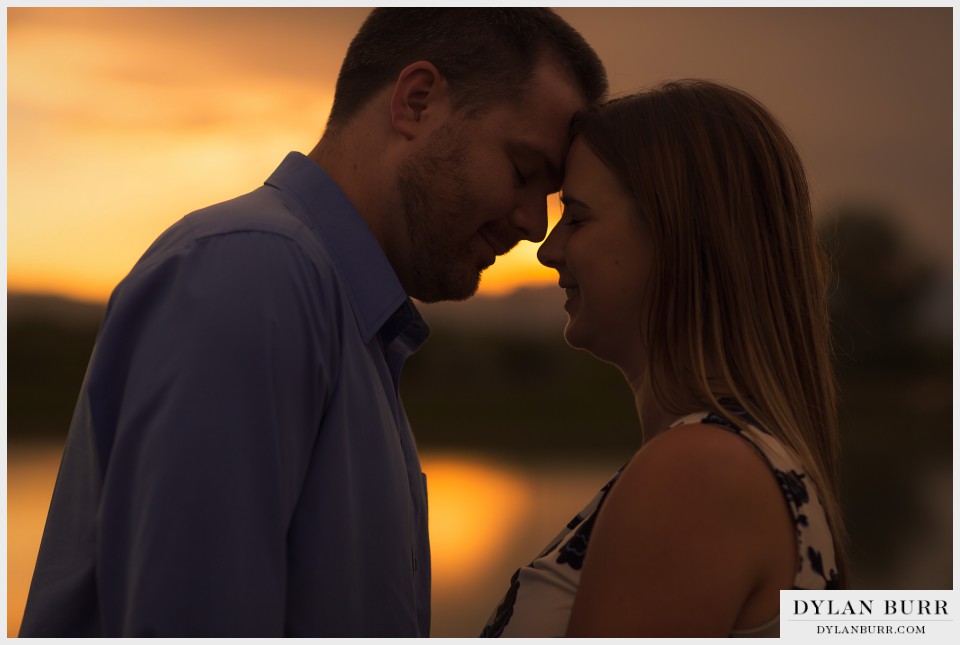 I am available for all of Colorado and destination weddings and engagements. I love to wander.
Colorado Wedding Photographer | Colorado Engagement Photographer | Denver Engagement Photography
Summer | Denver Colorado | Engagement Session