Denver Backyard Wedding Ceremony and Photo Adventure
Sarah + Ben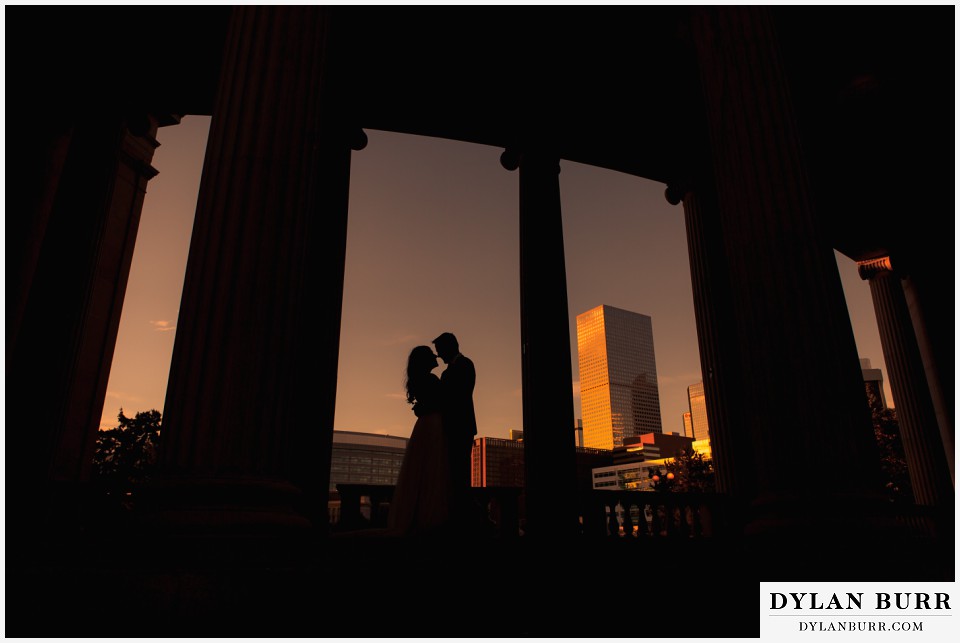 Starting with grand ideas to get married in Bora Bora, life does what it almost nearly does and get's in the way. Sarah and Ben were in the middle of renovating their home near downtown Denver and Sarah got called off to work in Alaska. During this time wedding plans were put on hold and then they decided it made the most sense to just have it in their backyard with their close family. No need for the all-day sillyness but still wanted some awesome photos. Of course I was in. They call and love Denver as their home and no better place to capture that then right downtown around the Denver Art Museum, Library, Civic Center Park and the Capitol.
Sarah made her own cake adorned with butterflies and Ben accessorized his suit with level cufflinks; a must for this engineer. It was a glorious day for these two who love climbing, skiing and the band Phish.
Don't get me wrong. I love big weddings and fun parties with all your close friends having a blast around you singing foriener on top of your lungs being rediculous. Above all, I think its most important to do what makes the most sense for you two on your wedding. After all you are only going to do this once. So have the wedding you want and do the things for you and your future spouse. It will mean more to you 10 years from now. It won't seem like you missed out on anything or didn't have your wedding. Stop thinking you need to one-up Pinterest or some wedding blog. Keep it personal and with purpose and you will be happy and have loved every minute of it. Happy Planning!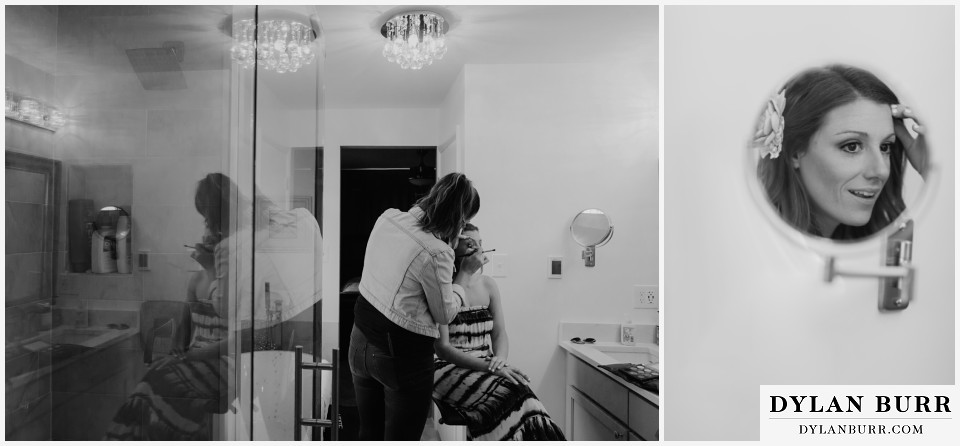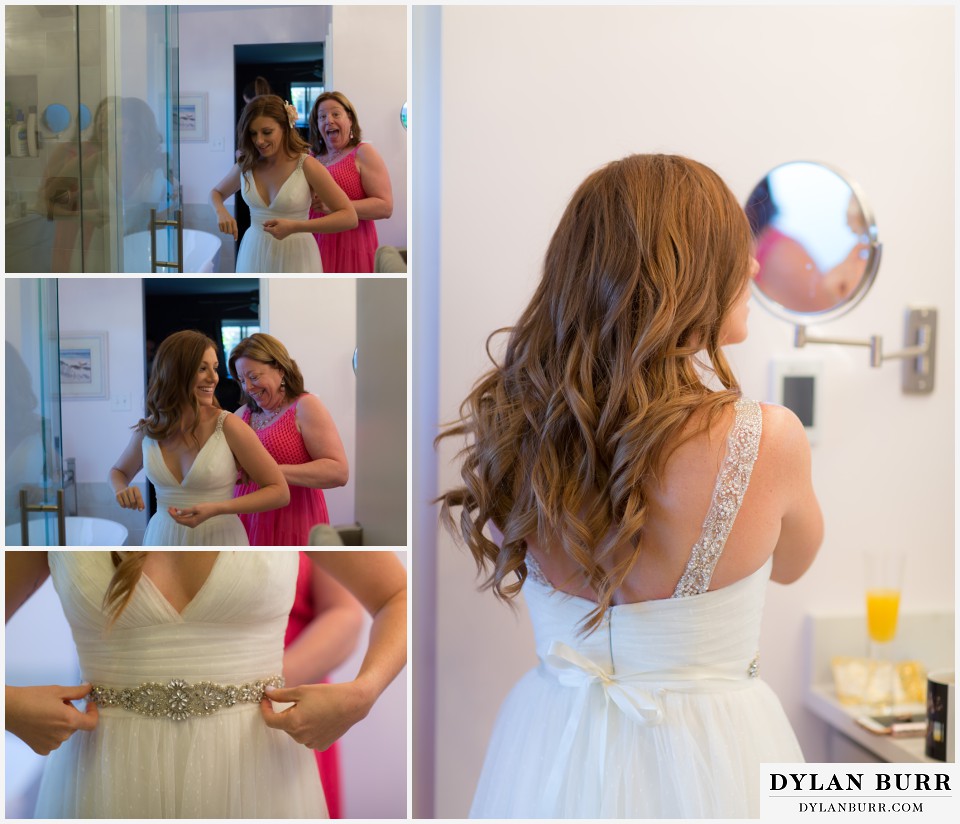 What did you first notice about Sarah? If you could tell yourself one thing then what would it be?
Her personality. I'd tell myself to always perpetuate her kindness.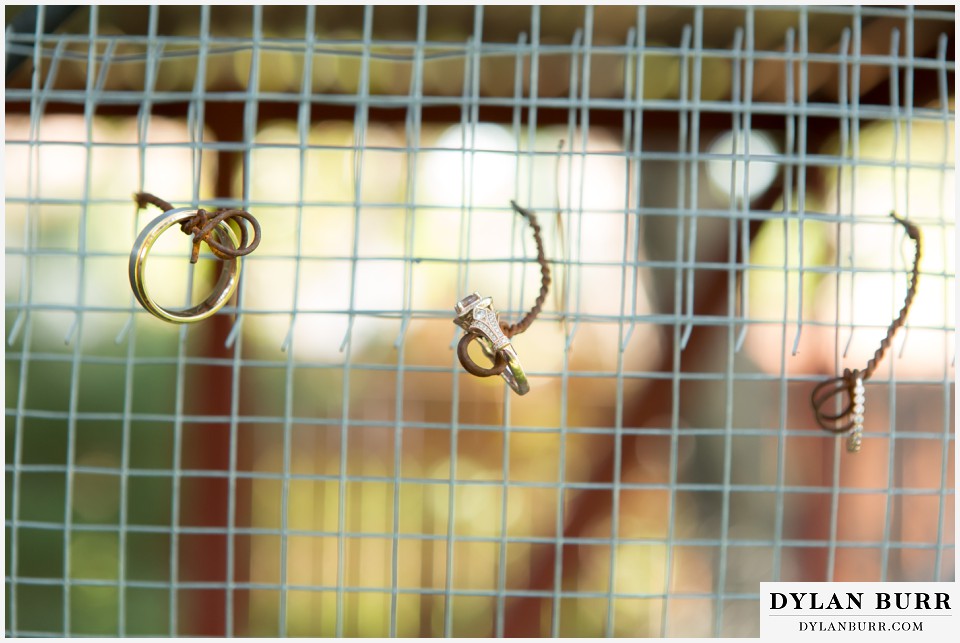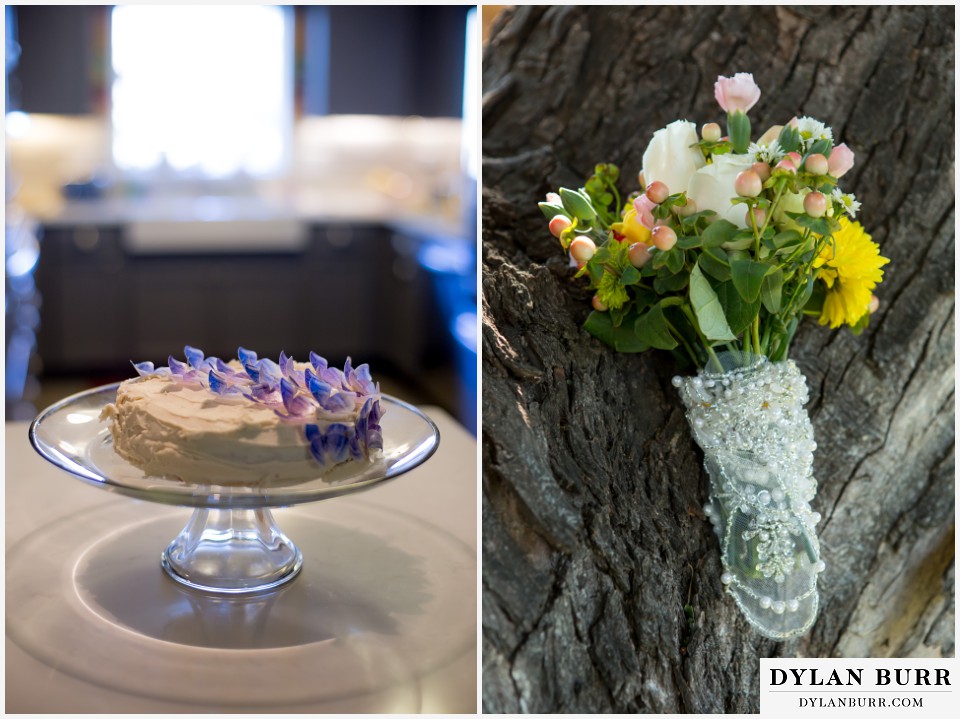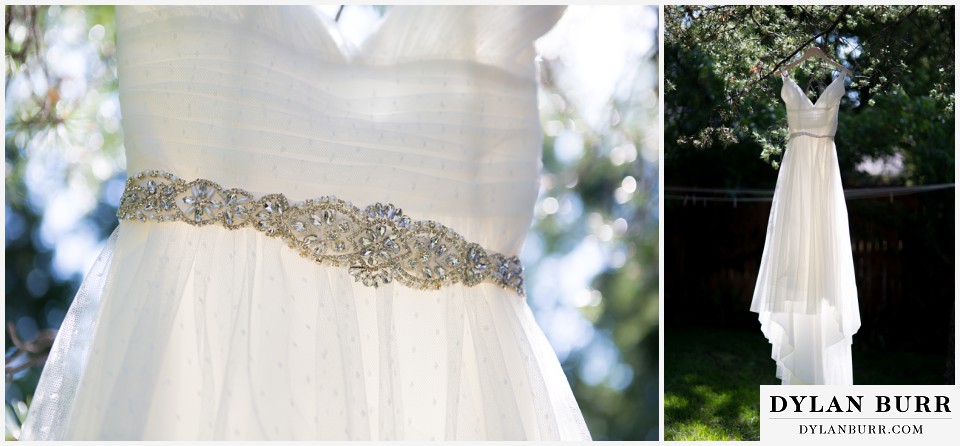 When do you feel most loved by your Sarah?
When times are tough, she smiles at me, puts her hand in mine, and reassures me we can get through anything.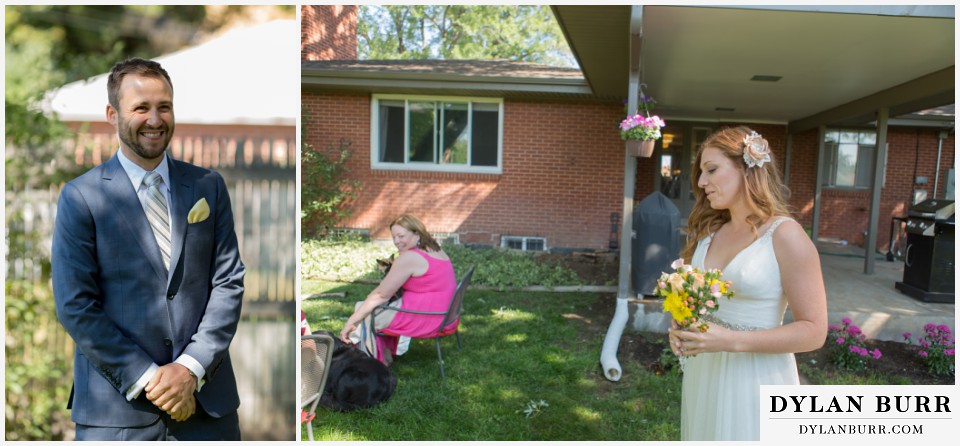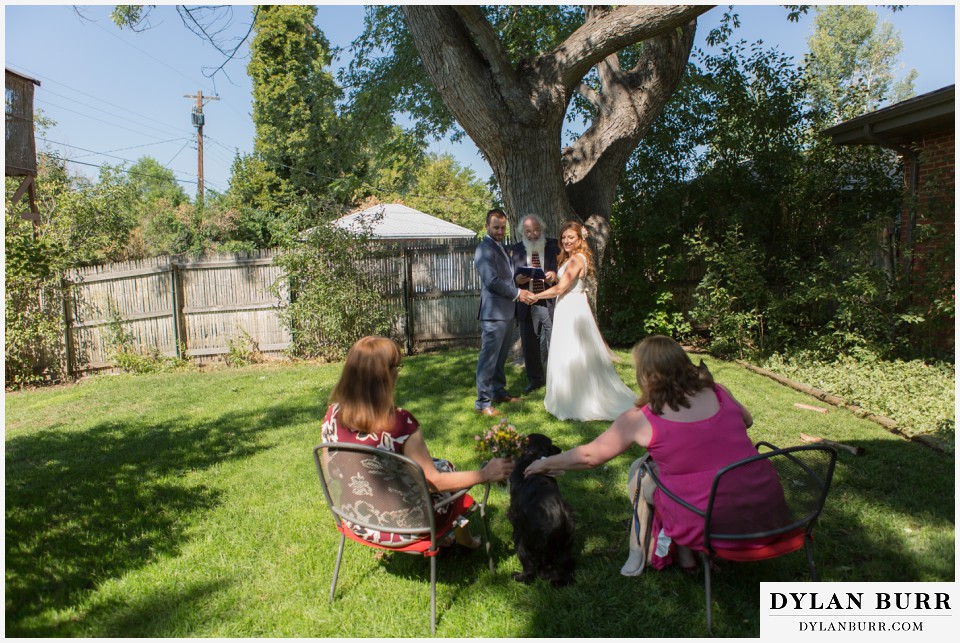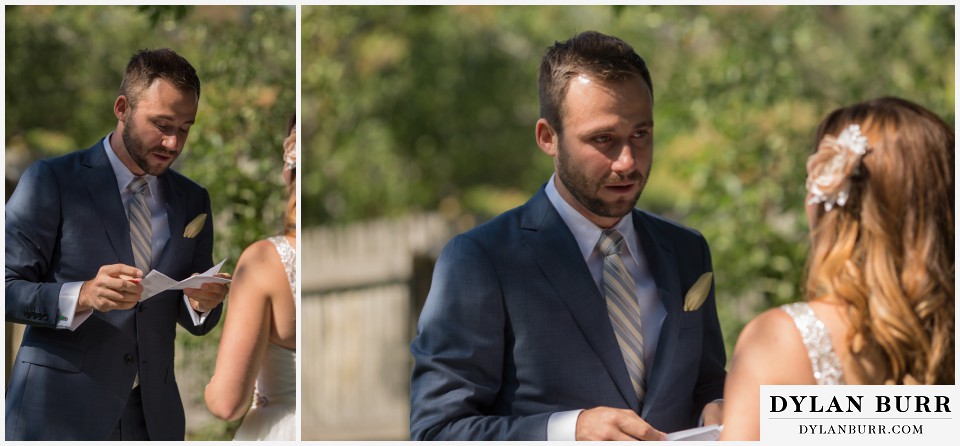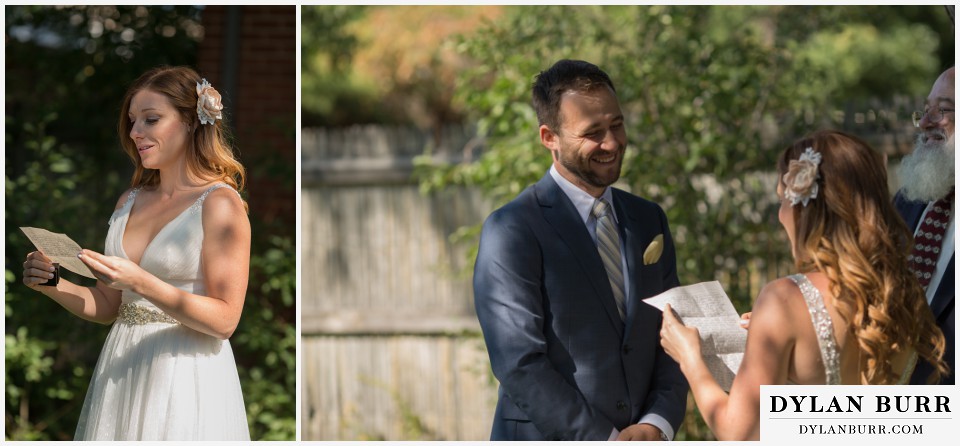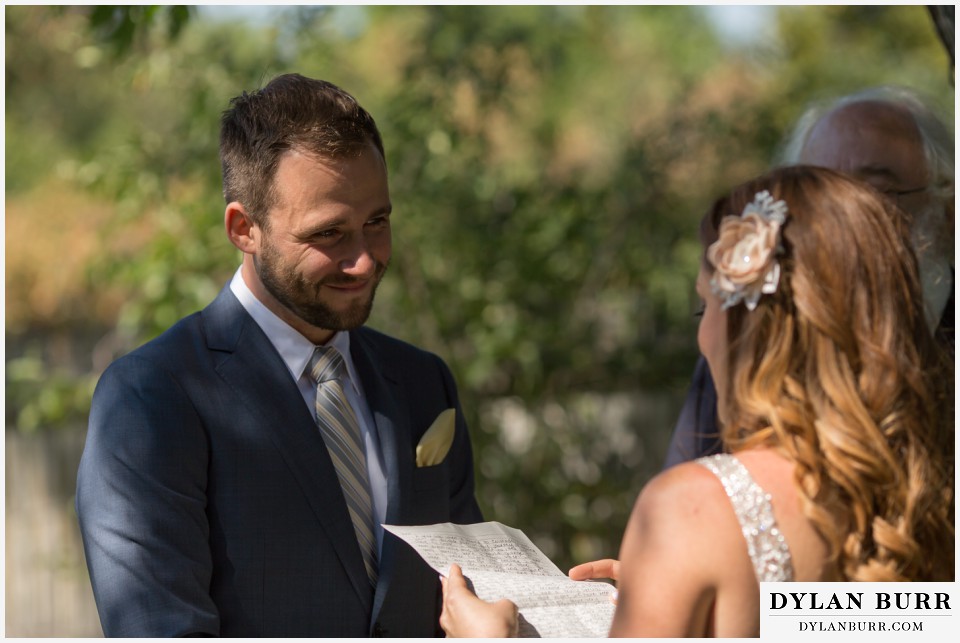 What moment stands out the most from your wedding?
Being married under a backyard tree listening to a Beatles album.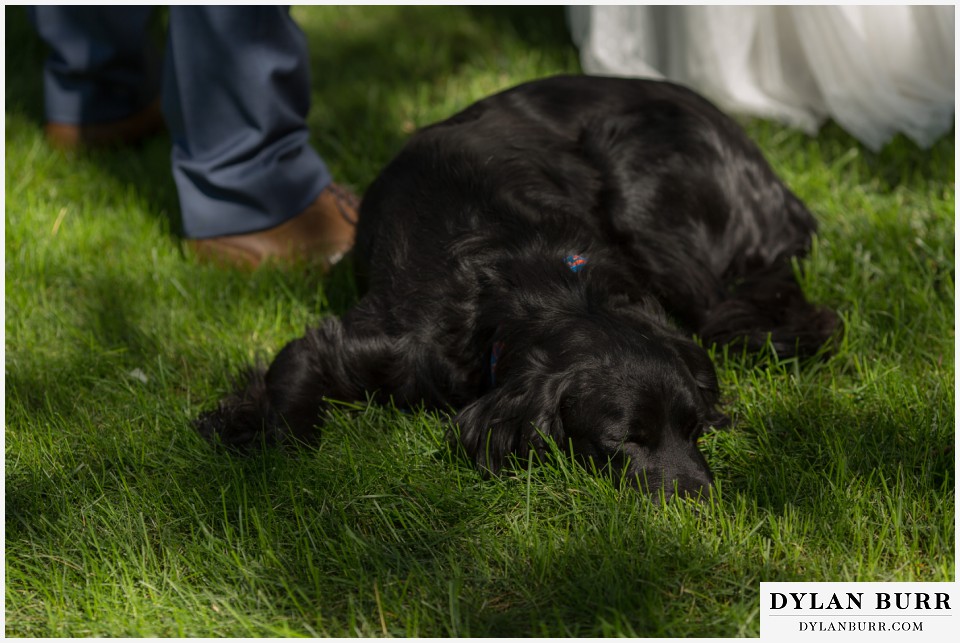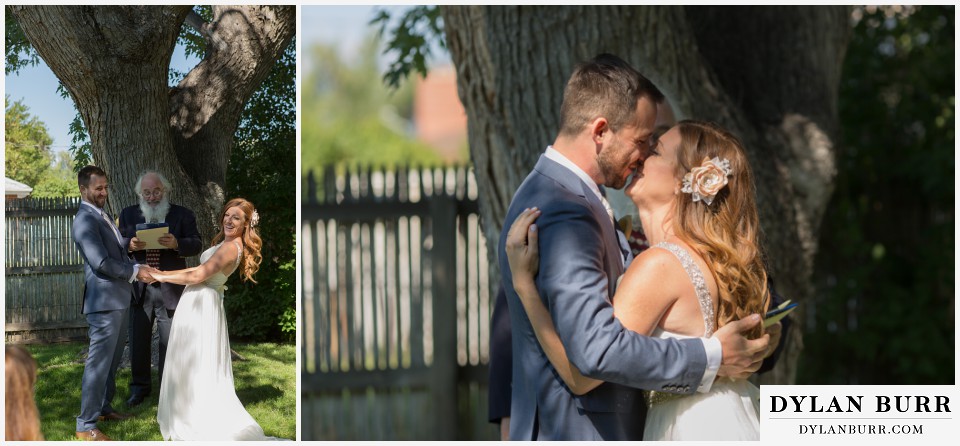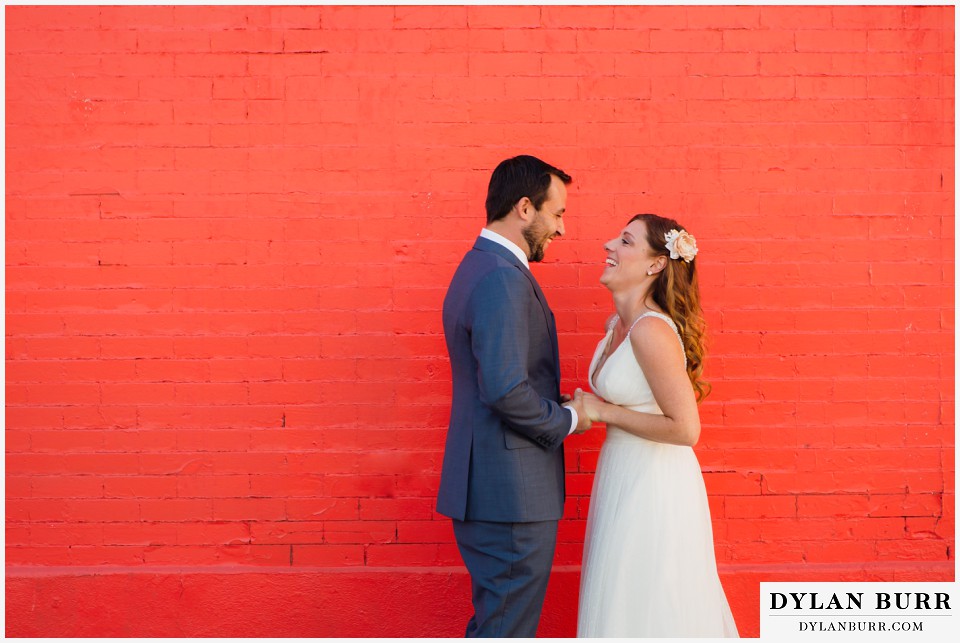 What's one thing your partner does that always makes you laugh?
Get's aggressive and snappy if she doesn't go to Yoga.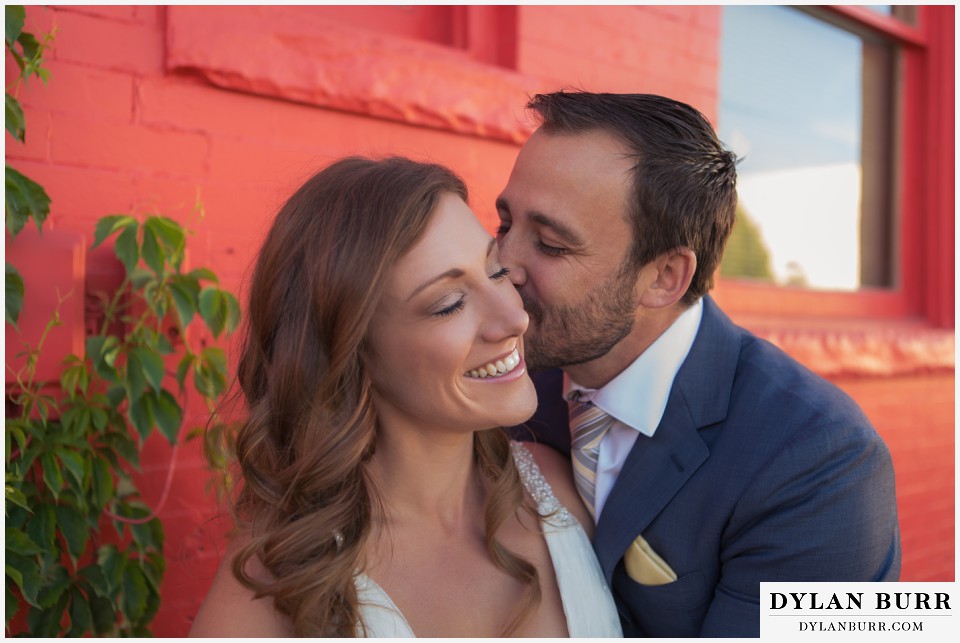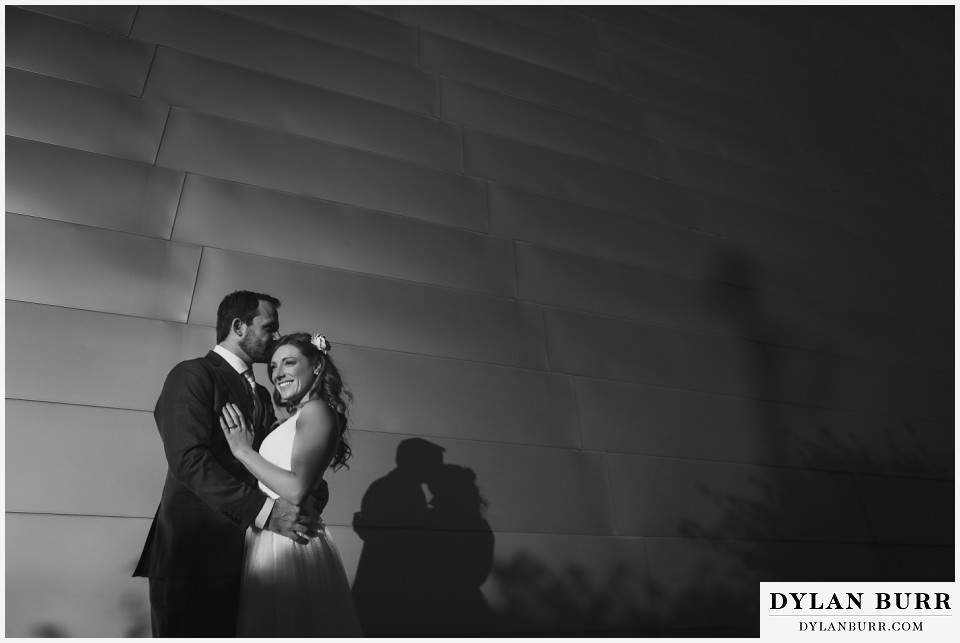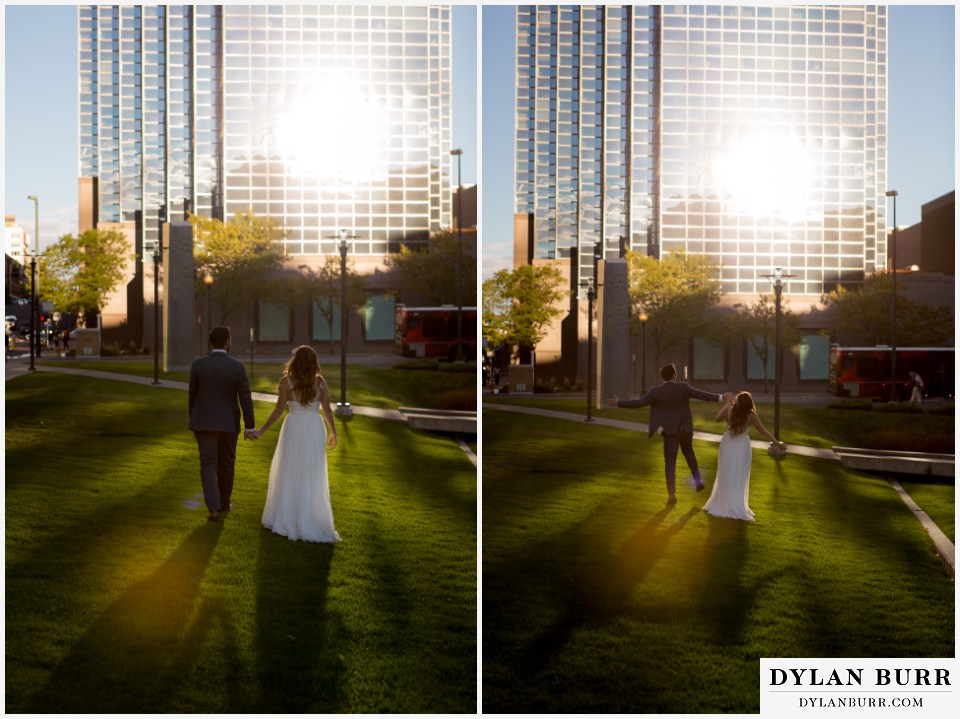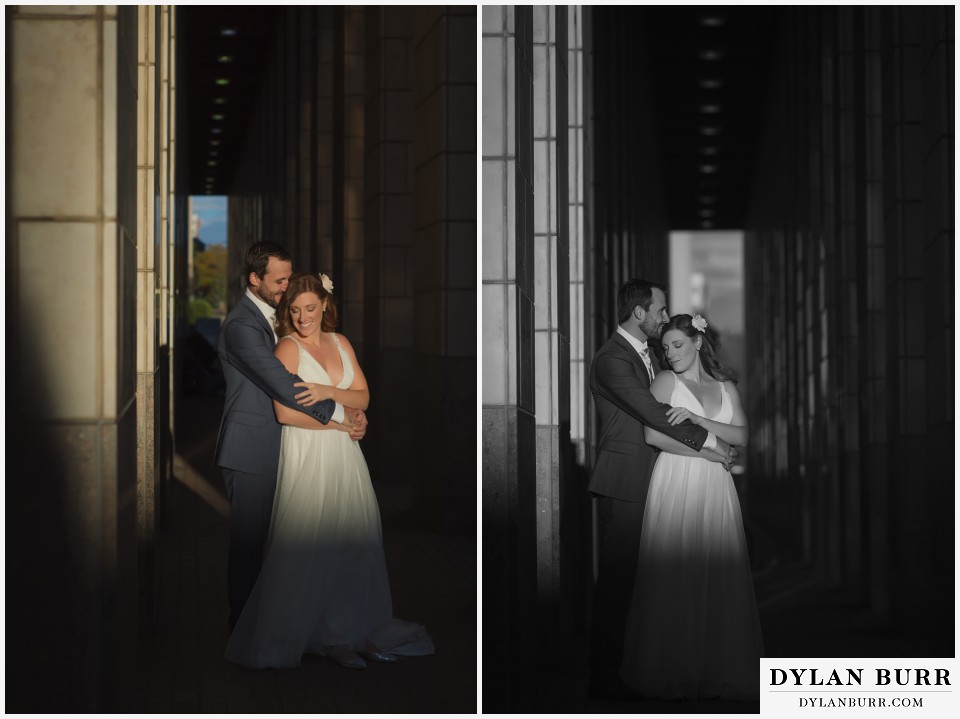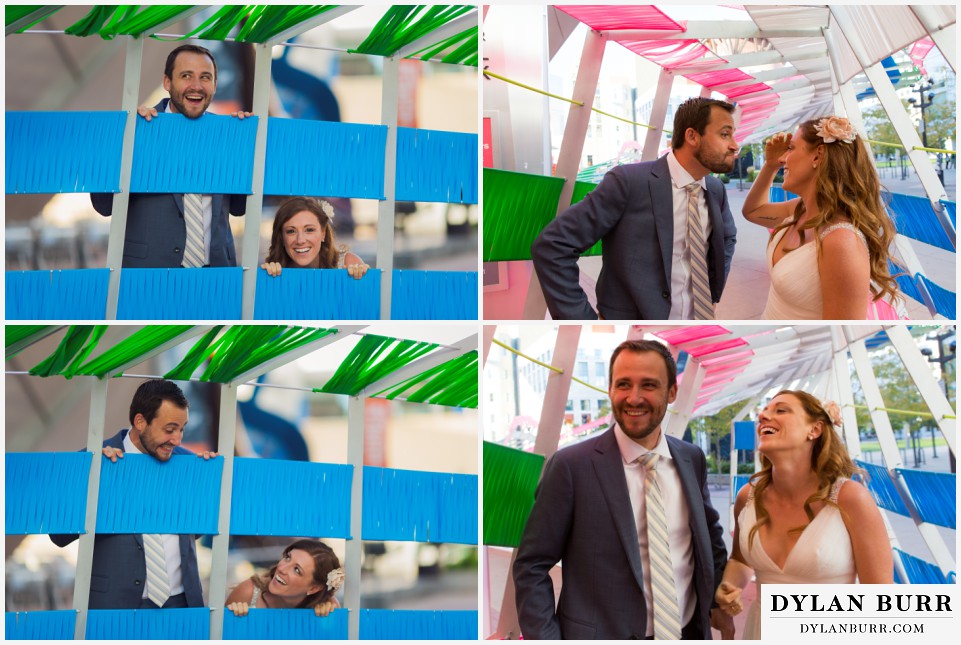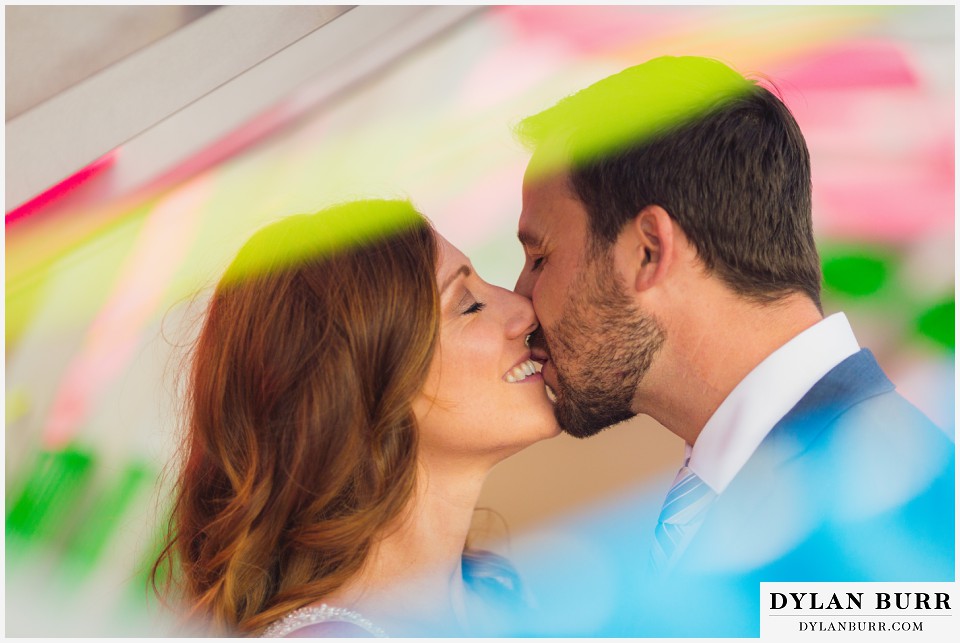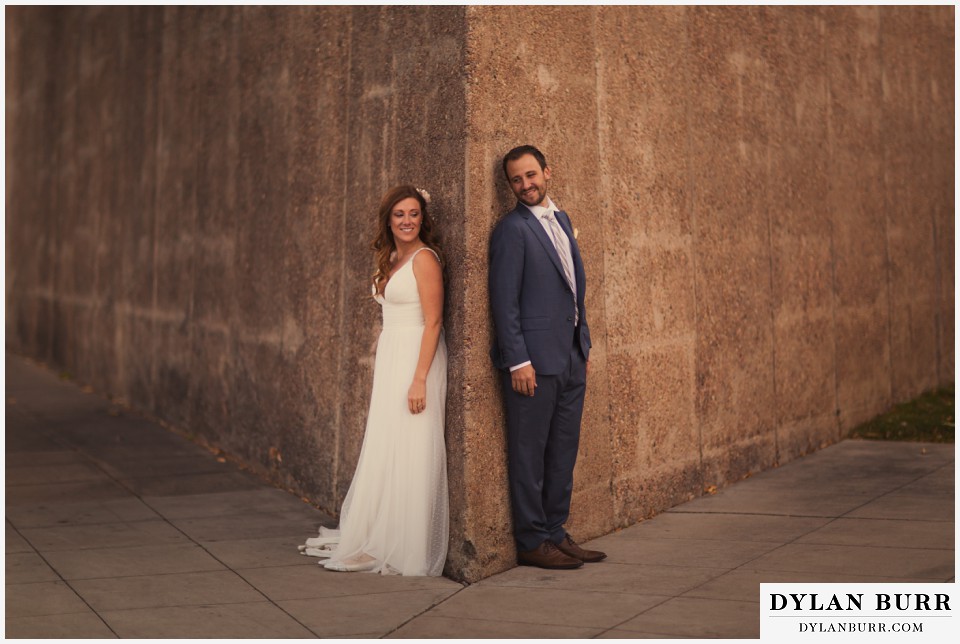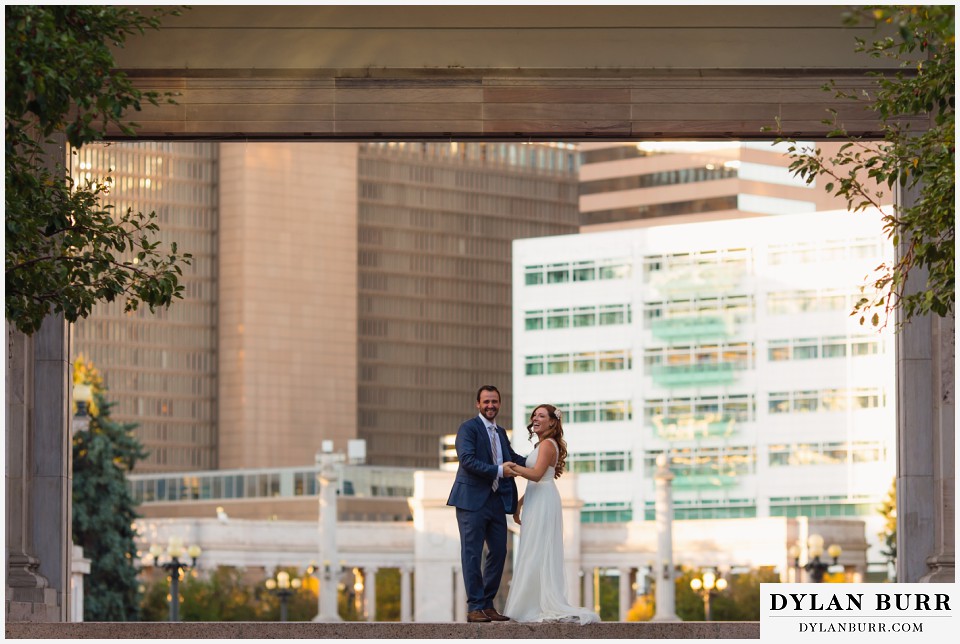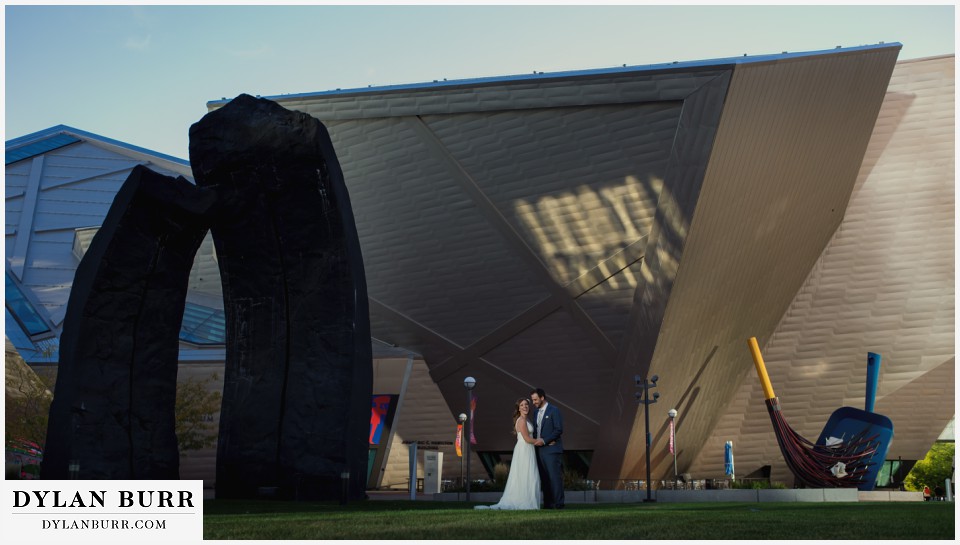 What do you want for Sarah's future?
Happiness.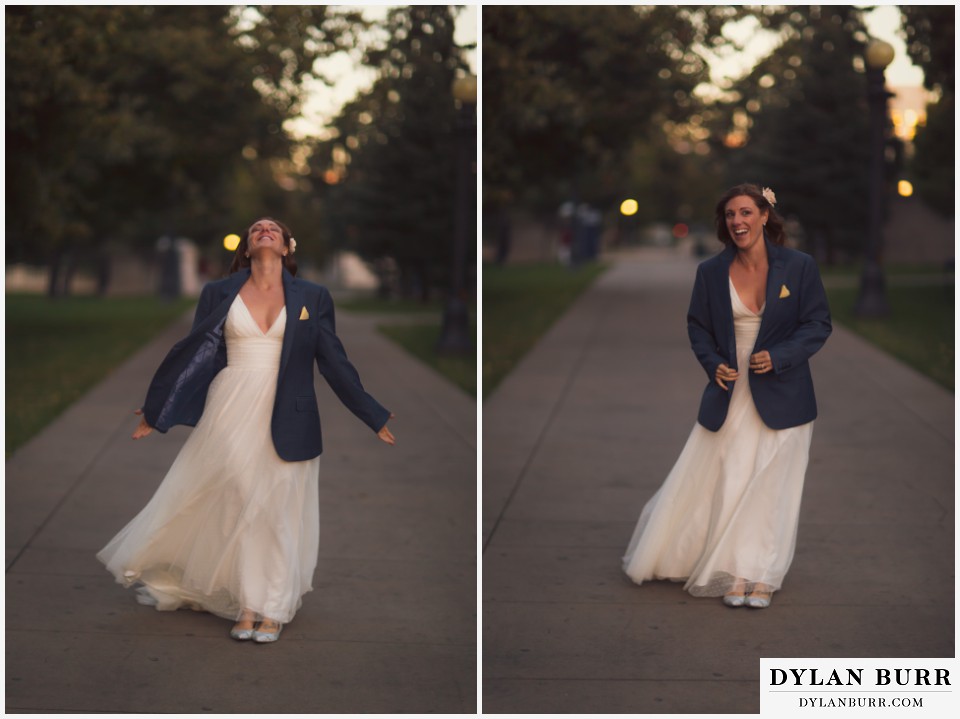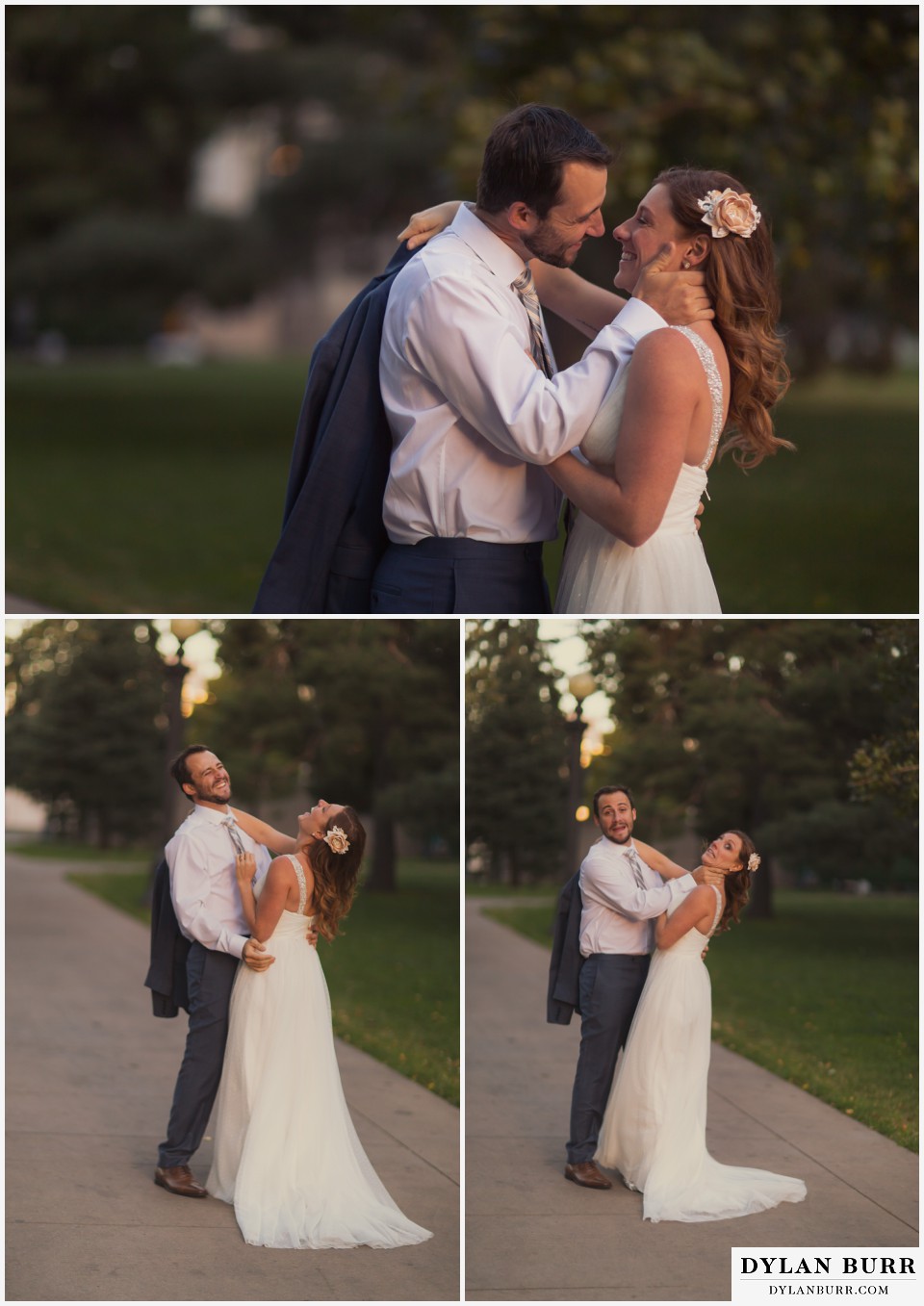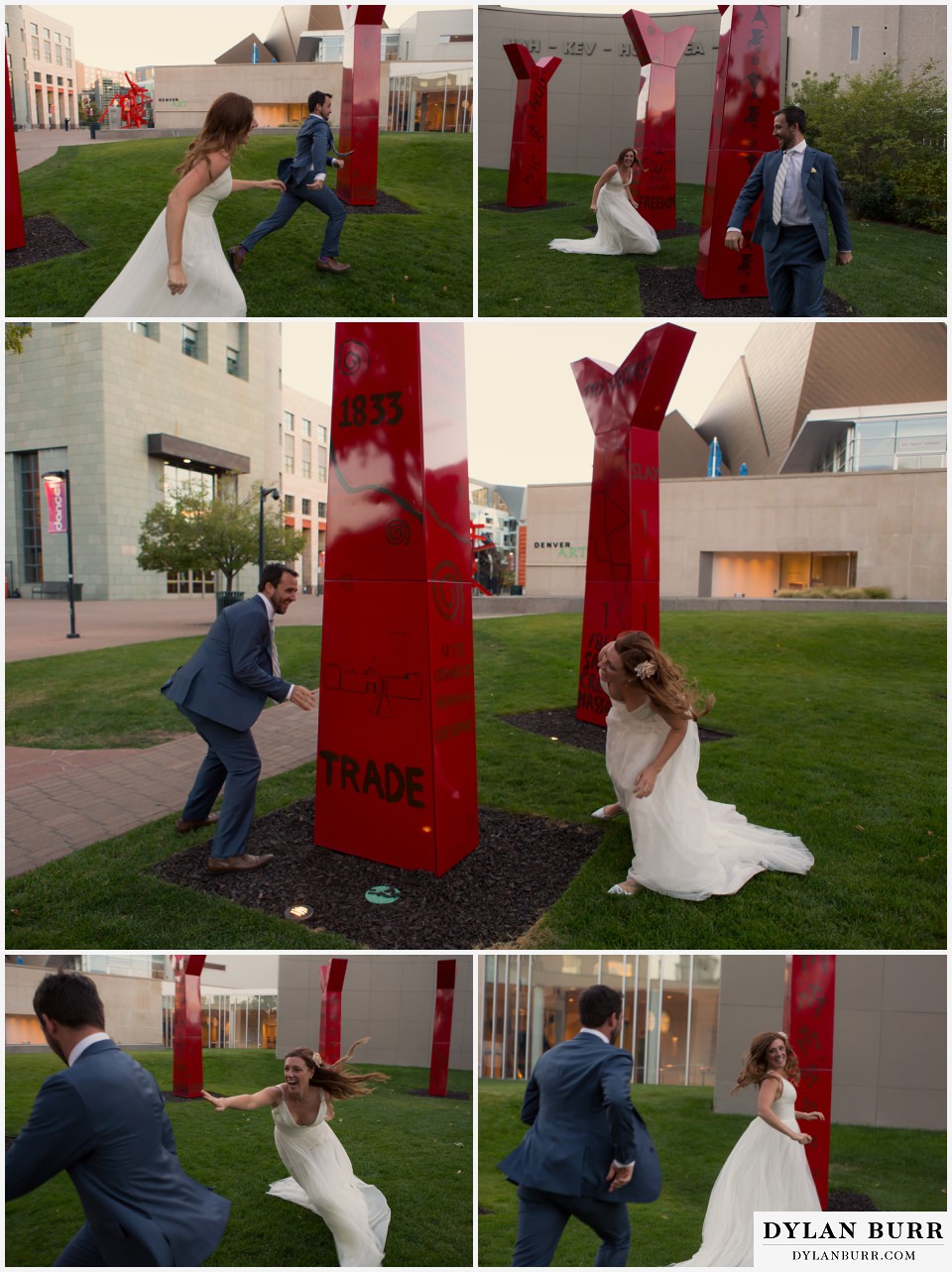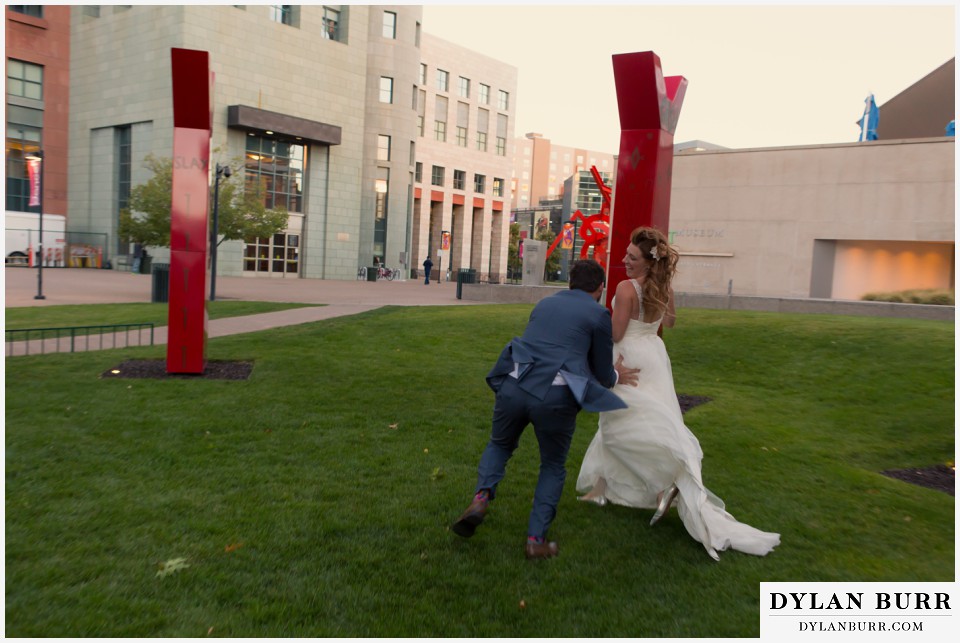 I am available for all of Colorado and destination weddings and engagements. I love to wander.
Colorado Wedding Photographer | Downtown Denver Colorado
Summer | Denver, CO | Wedding