Top 5 Wedding Venues in Colorado
To set the record straight, these Colorado wedding venues are some of my personal favorites that I have photographed at. In some cases, several times.
My overall criteria is based on several things. Paramount, is how the venue treats the couple and their families. I despise wedding factories or venues that offer nothing but a room and then upcharge you for everything. Super Lame. My other favorites are based on location in relation to the sun, ease of access or lack thereof. (I'm weird, I like both. Make it hard or make it easy.) I also appreciate places that can accommodate a couples style, have their own, and not be so cookie cutter. Can you tell yet that I kinda loathe banquet rooms? Especially the ones without windows.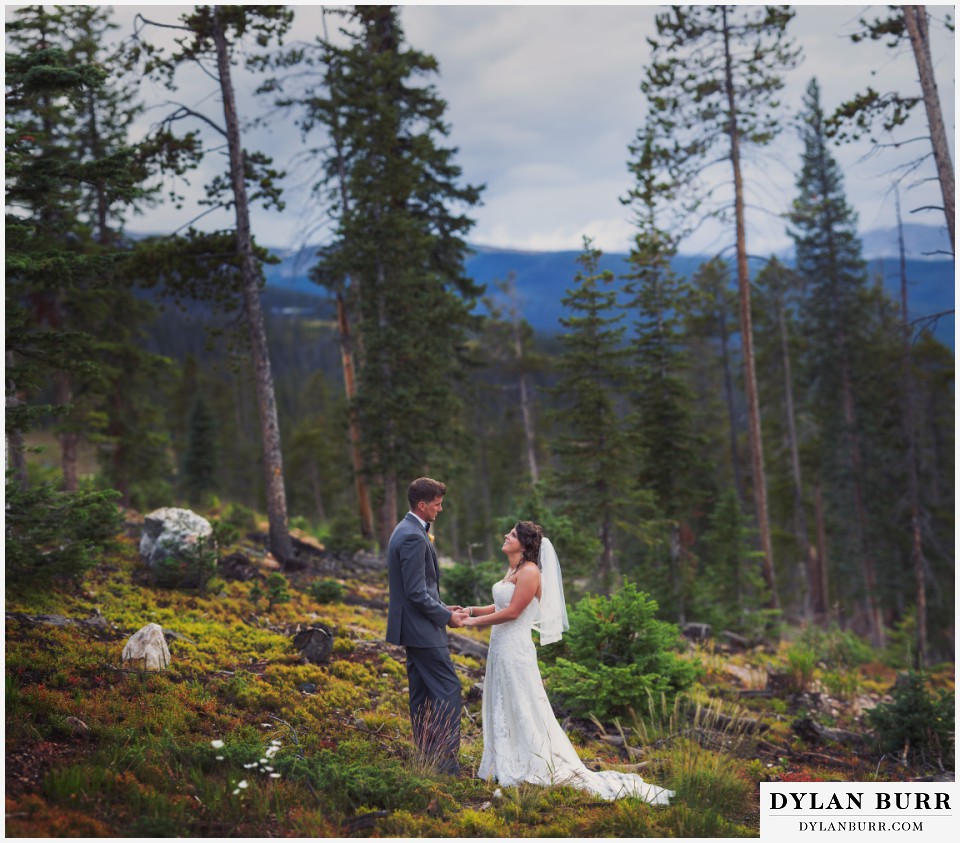 Winter Park really goes out of their way to make sure that the couple is completely taken care of, including their families! The resort itself is very convenient and you only take I-70 for a little bit, which is great, cause traffic to the mountains can be a giant pain. It can add 4+ hrs to your drive depending on the day. Which in my opinion is ridiculous. I am going to mountains to get away from people, not to hang out on the interstate with you. Check out these Winter Park Weddings. Aliesha + John, Nancy + Rob, Christina + Rob, Jessica + Chance, Kamilah + Nate.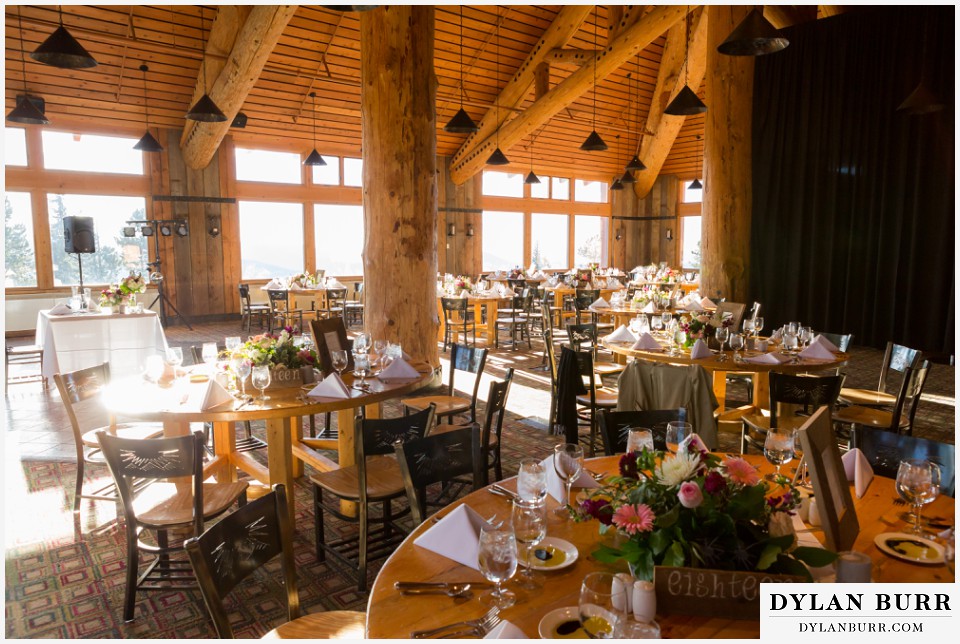 Winter Park is great for couples that have family coming from out of town and experiencing Colorado for the first time. You get a good sample of a mountain resort and mountain getaway. The village at the base of the mountain has the Fraser river running through it and lots of great aspen trees. Perfect for those early group shots and getting ready. I also love getting some pizza at Pizza Pedal'r and relaxing a bit before we start photographing. Last time I was up there they were having a bbq contest and some bluegrass music. Pretty perfect start to a work day.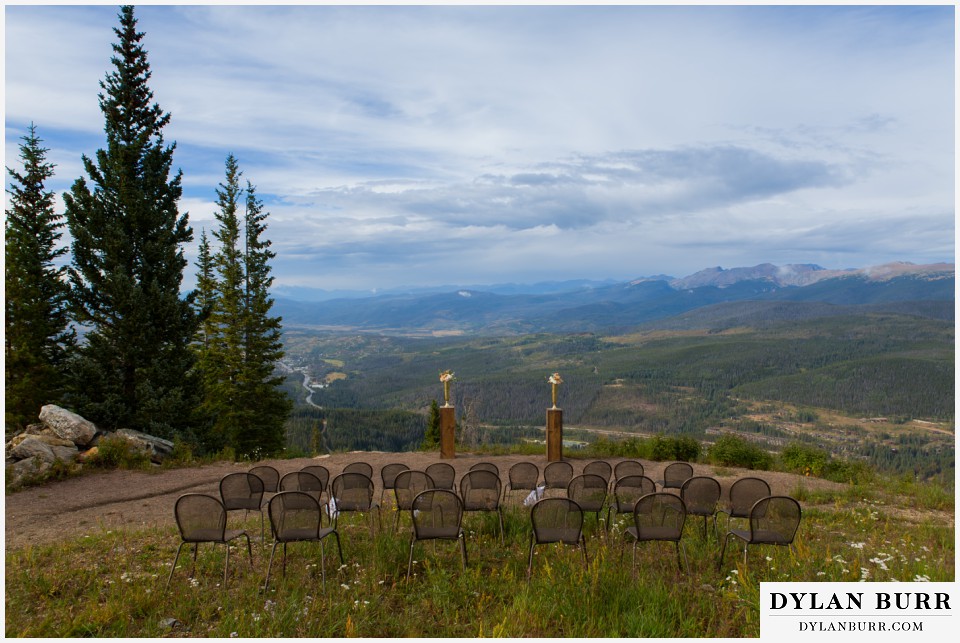 Why I love it: The ceremony site Winter Park has at the top is called the The Lodge at Sunspot. You can hold your ceremony on the deck facing the western valley or just down the hill a bit by the Mary Jane lift looking down into the city of Winter Park and Fraser. This is one of the only mountain resort towns in Colorado that offers the perfect positioning for some killer sunset wedding photos. Obviously my favorite. There's great pine trees and Colorado wildflowers at the top, and aspen trees at the bottom. You want some chairlift photos? Make sure to add about 40 minutes ride time to make it back. I would hate to miss the light for a shot like this…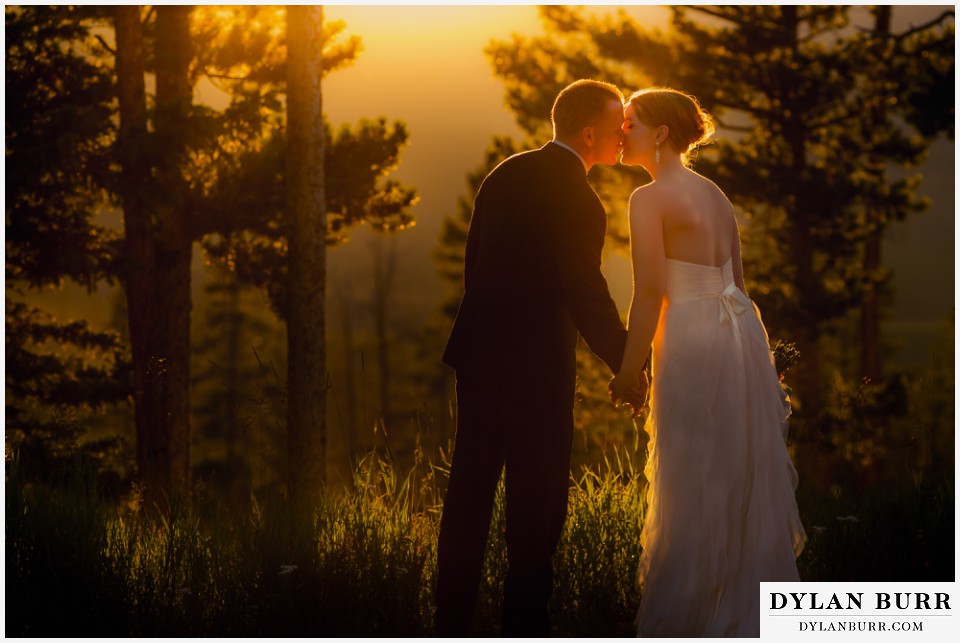 The Lodge at Sunspot is huge and has very large windows that let your guests see out into the valley. It has some very large logs and great stonework inside including a pretty cool bar area. Last time I was up there in late September you could hear some elk bugling nearby. If your guests aren't very adventurous to take the chairlift or gondola they do have an old school bus to get your family and friends to the top.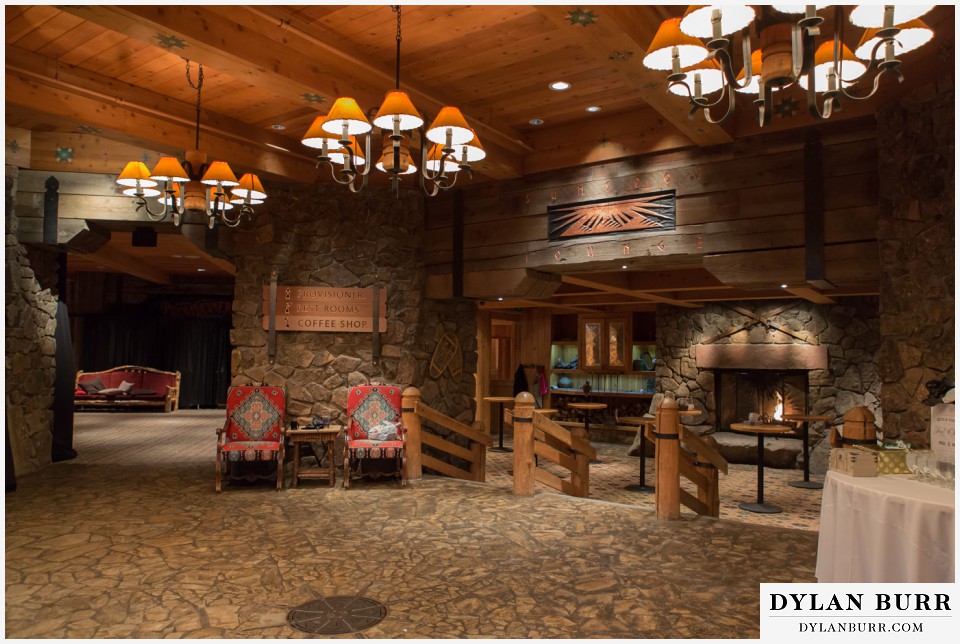 This amazing Colorado wedding venue is in the San Juan mountains nestled between Silverton and Durango Colorado. It's just a short ride to the Durango Mountain Purgatory Resort. Perfect for those of you who love downhill mountain biking.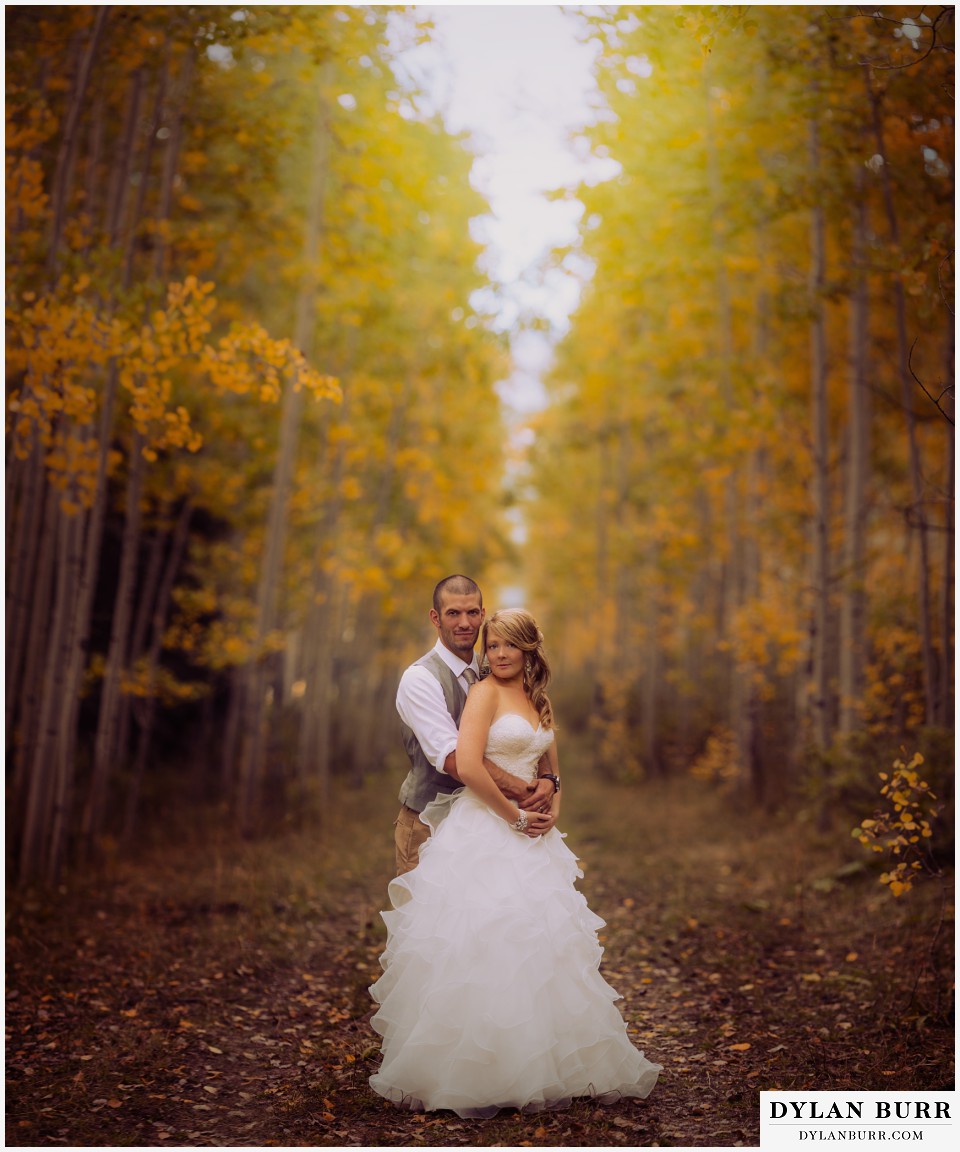 The Black Diamond Lodge (formerly The Silverpick Lodge) is perfect for the couples who have around 80 people and want to make a weekend vacation for their guests. You can rent condos that are on the property and they include kitchens. Ideal since this mountain getaway doesn't have many nearby restaurants. Check out these weddings at The Black Diamond Lodge Katie + Mike, Kara + Steve.
Why I love it: The first of many is your wedding basically takes over the lodge. You can use the hot tubs on the patio with the incredible view, they have a firepit to visit with your loved ones and see the stars, a playground for the kids, and even easy hiking trails. Then there is the Purgatory Resort just down the hill. During the summer they have a lot to do. They have Alpine Slide, Scenic Chairlift, Zipline, Ropes Course, Gyro Chair, Bungee Trampoline, Water Runners, Miniature Golf, and a Mechanical Bull.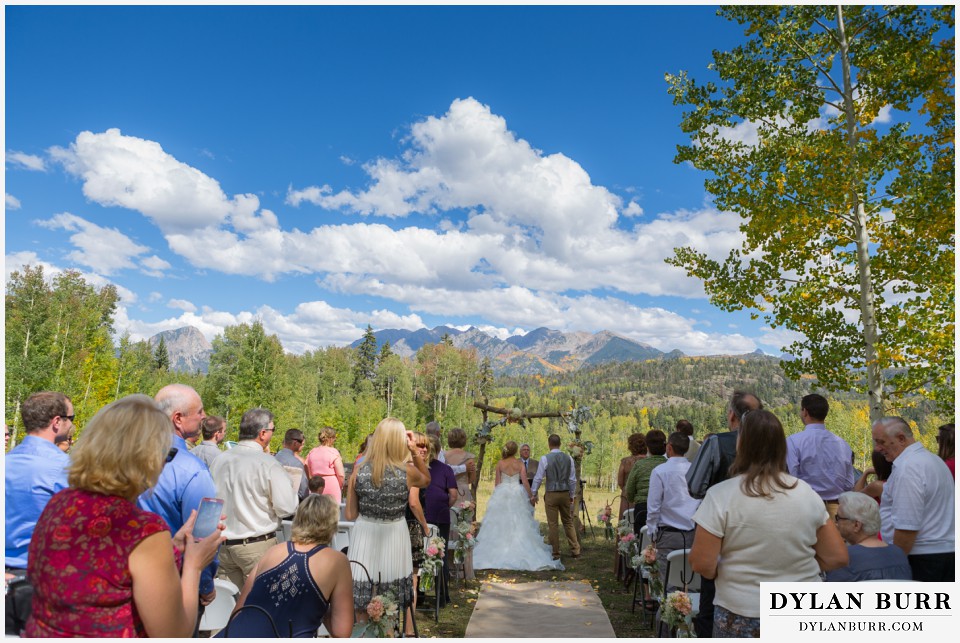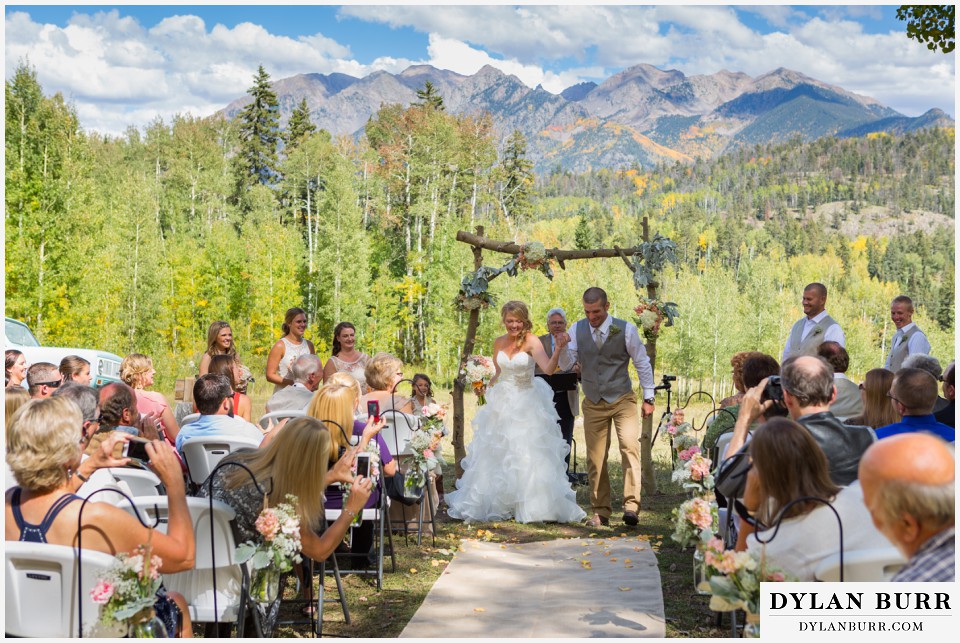 I may be a little bias as I grew up in these mountains and I love aspen trees, but this place just feels like home to me. They have a couple of ceremony sites to choose from. One near the lodge but I personally like the one up the hill on a private road. They even have curious horses that roam around.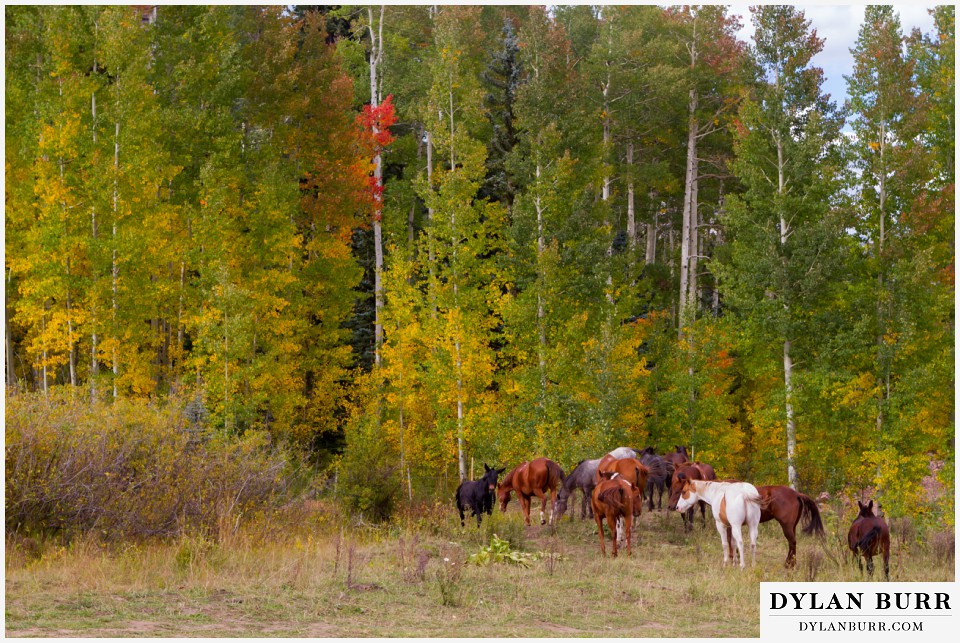 It has an amazing view and surrounded by large aspen trees; pretty perfect if you ask me. I mean look at this and tell me you don't feel the magic...YOU CAN'T.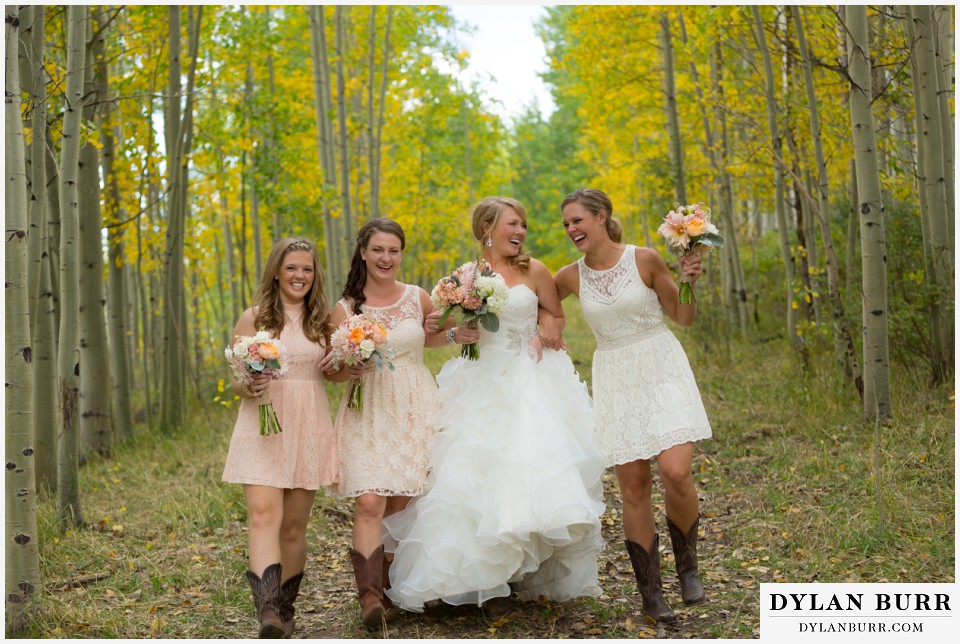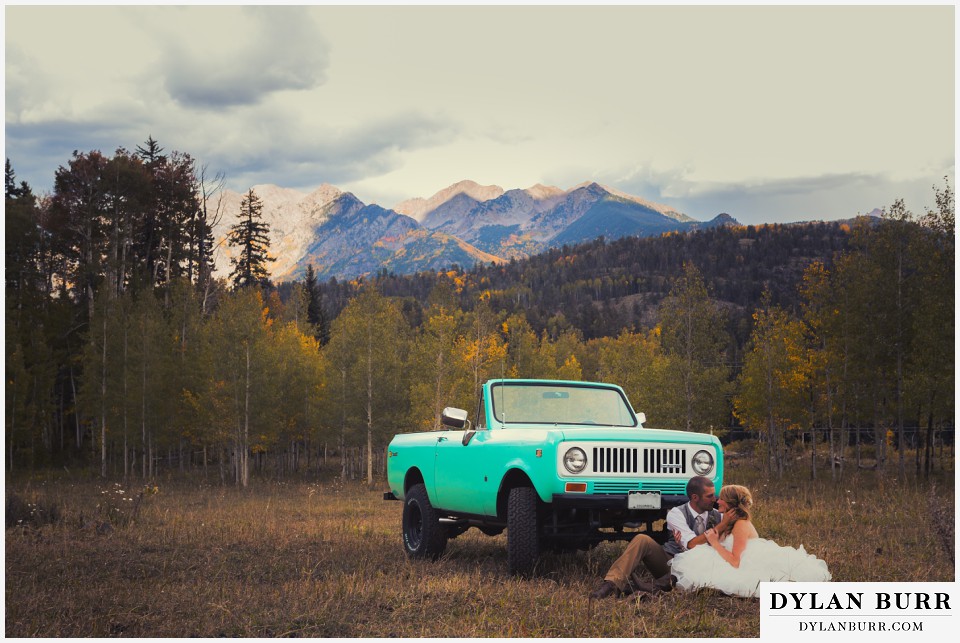 Wild Basin is a smaller wedding venue with big perks in Allenspark Colorado. The lodge itself has 5 rooms to rent. It is in a perfect spot along the border of Rocky Mountain National Park, with views of Mount Copeland, Mount Meeker and the St. Vrain River. It's off from the main road to Estes Park so it's not as busy and I doubt you will encounter traffic, which can actually be an issue along Highway 34 into Estes Park. They have two ceremony sites you choose from. They're both great, but with different views. River vs Meadow.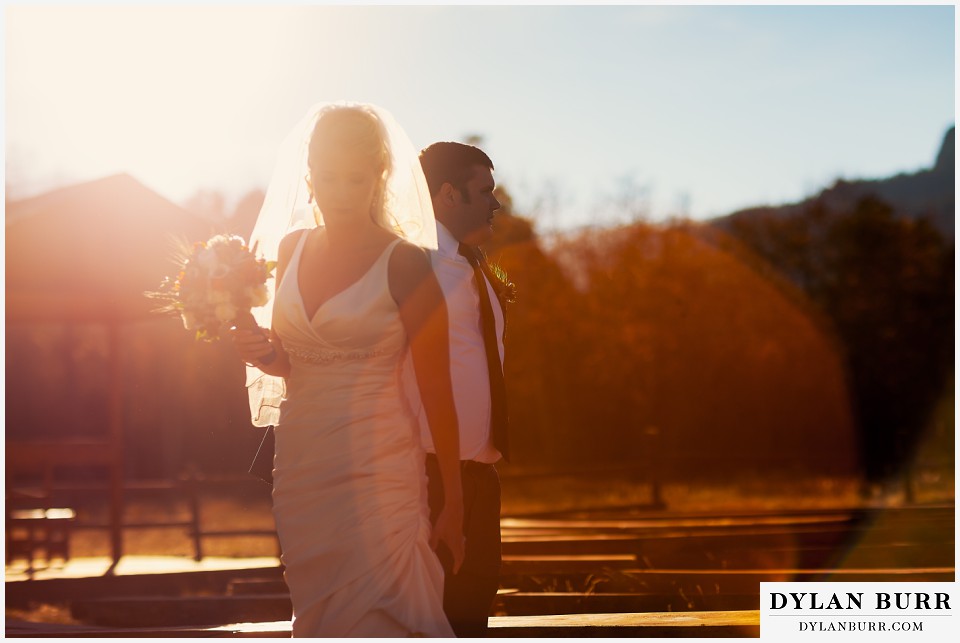 Why I love it: It's close to Denver but away from the typical spots than can get crowded during the summer in Estes Park. I personally like the meadow ceremony site. It's just a short ways on a trail. The view from there into the valley is amazing. You can see the Mountains and there are aspen trees, my favorite. I think what I love most is the versatility of the surroundings. The lodge itself is very nice and updated. The ceremony sites have great views and there is the river running through the property. It's mainly the trees. You have large pines, aspens, and even willows which can be interesting; oh, and you can get that sunset glow! It's all about sunsets. Most wedding venues in or near Estes Park won't get a sunset due to the placement of the valley. The sun disappears behind the mountains and in 30 minues it might kick up some color in the sky, but you will not see the sun around the horizon and get these glowy shots that I love.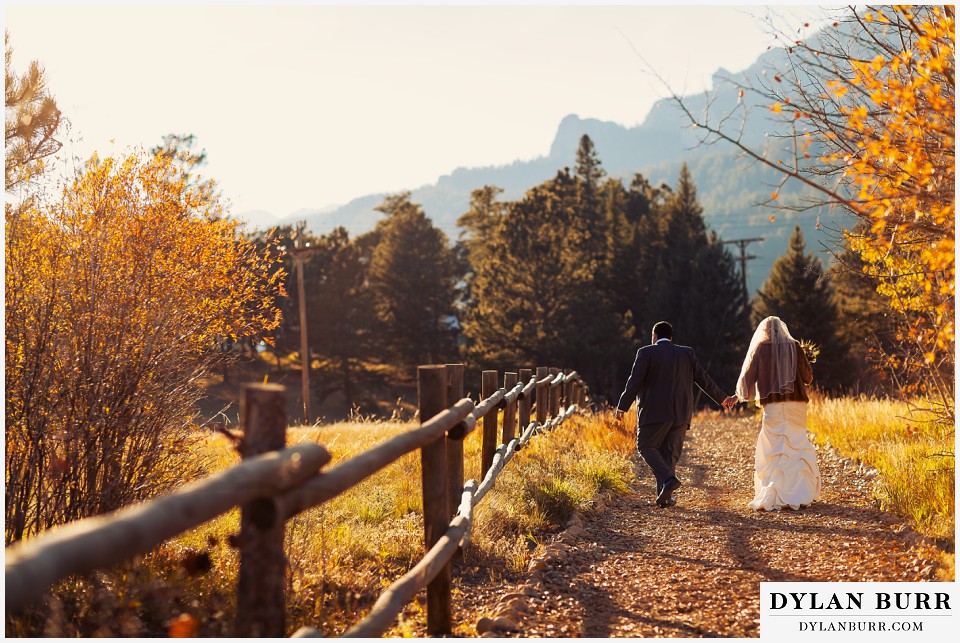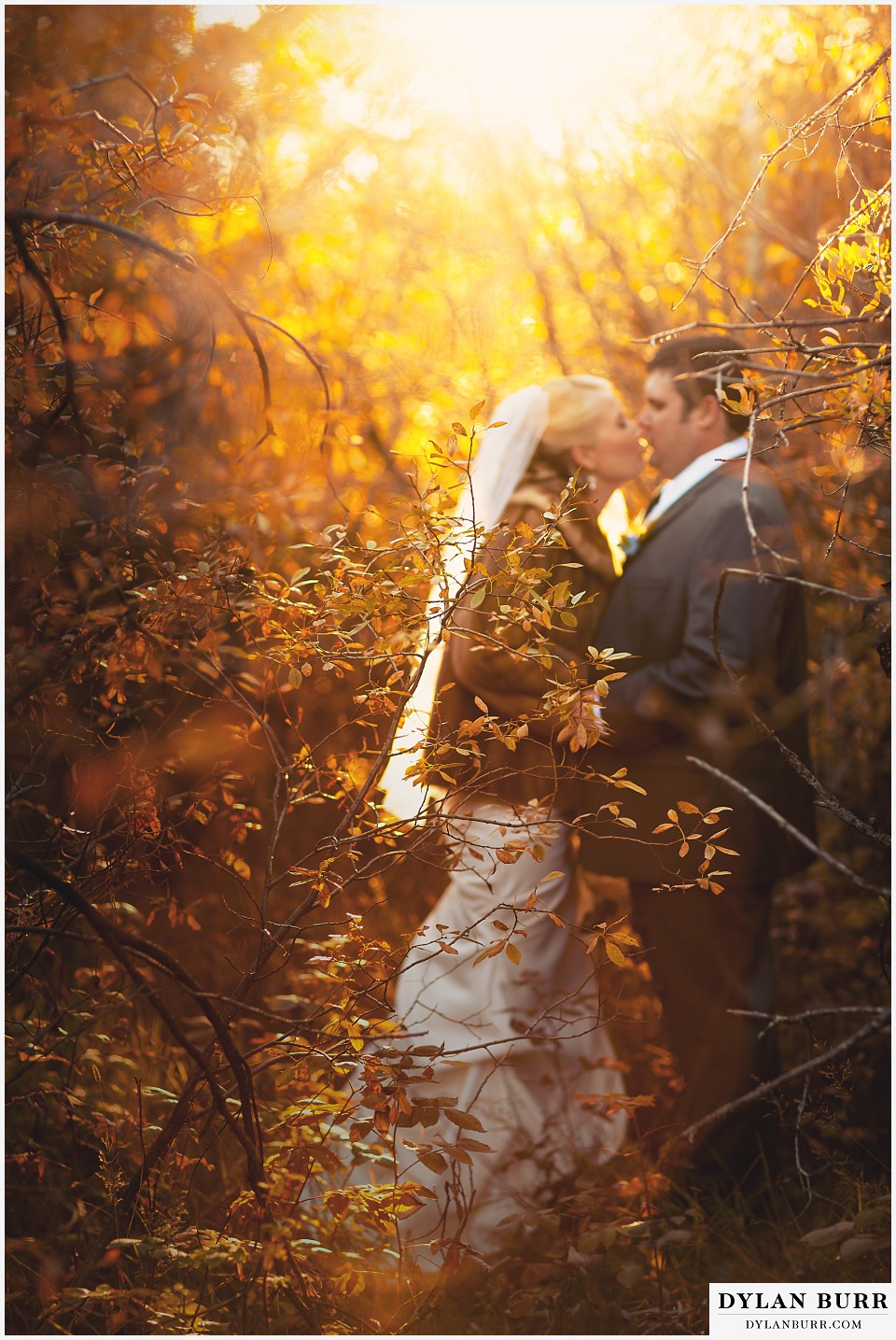 At Wild Basin Lodge you also have the versatility, if time allows, to go into Rocky Mountain National Park to get some even more incredible shots like this. Its right there!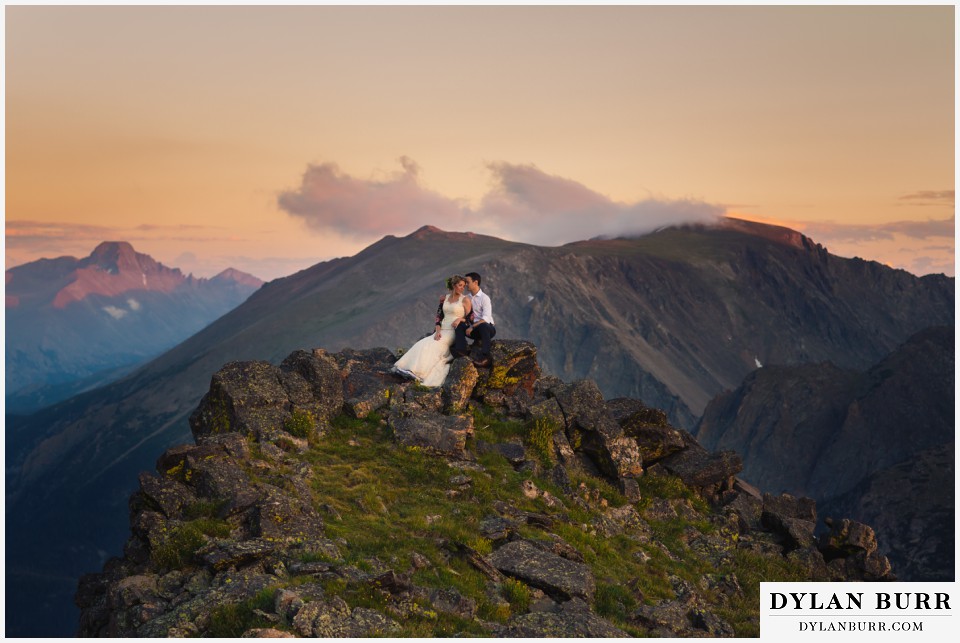 Out of the mountain ski resorts, the Aspen wedding deck has to be my favorite. The Aspen Wedding Deck is part of the Little Nell. Which is a delightful hotel at the base of Aspen Mountain. It's positioned correctly with the sun behind the ceremony and has much more beautiful mountains in the background. Don't get me wrong, most of Colorado's mountains are awesome but the ones on the eastern side of the continental divide are just giant hills. They don't look like these…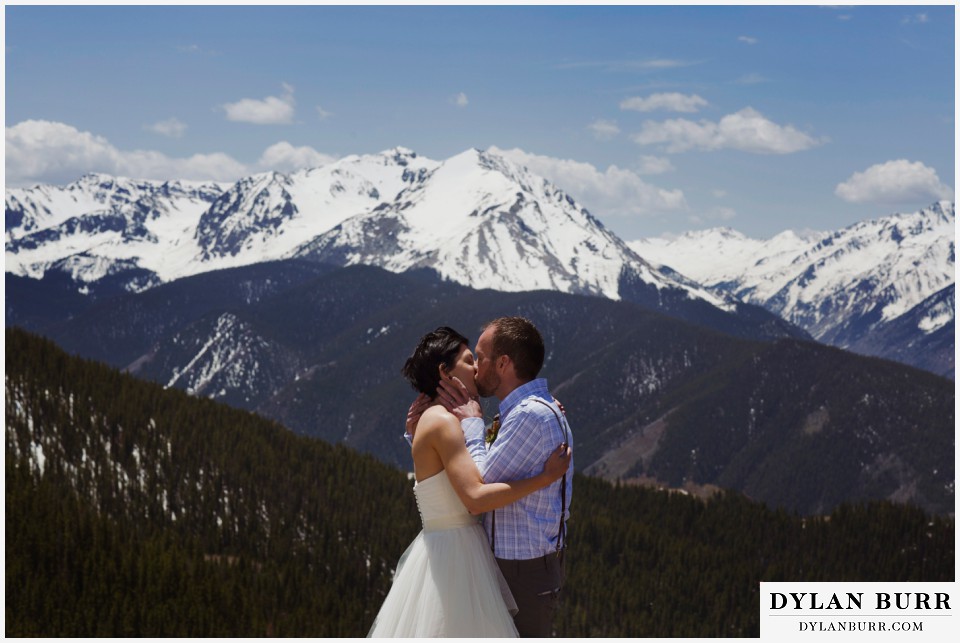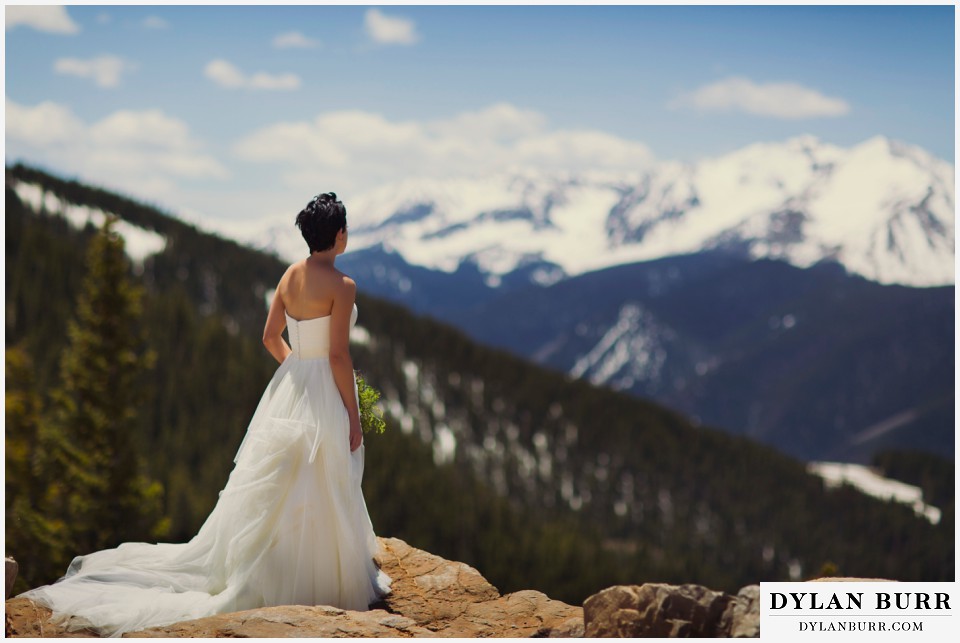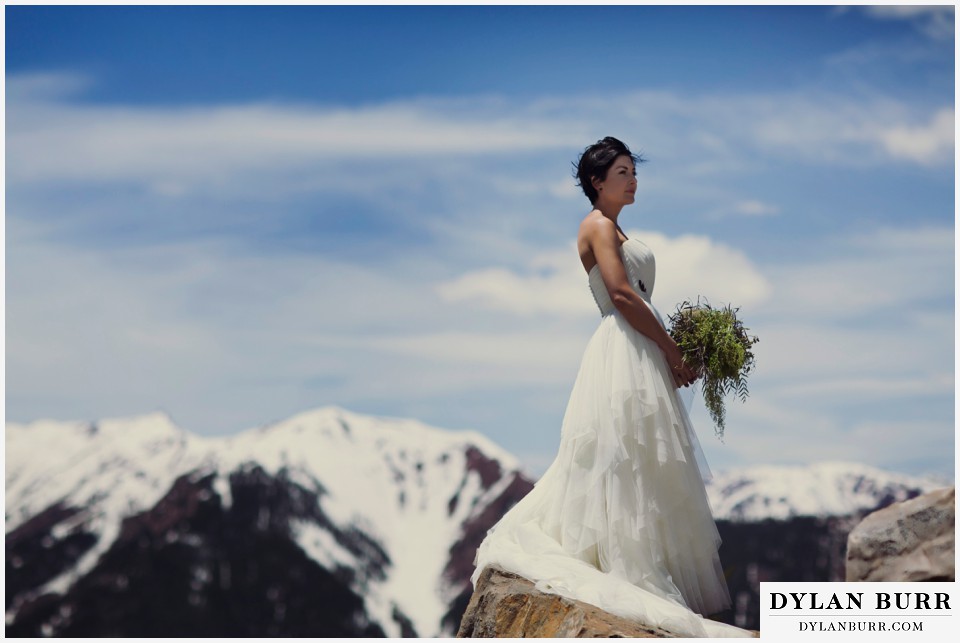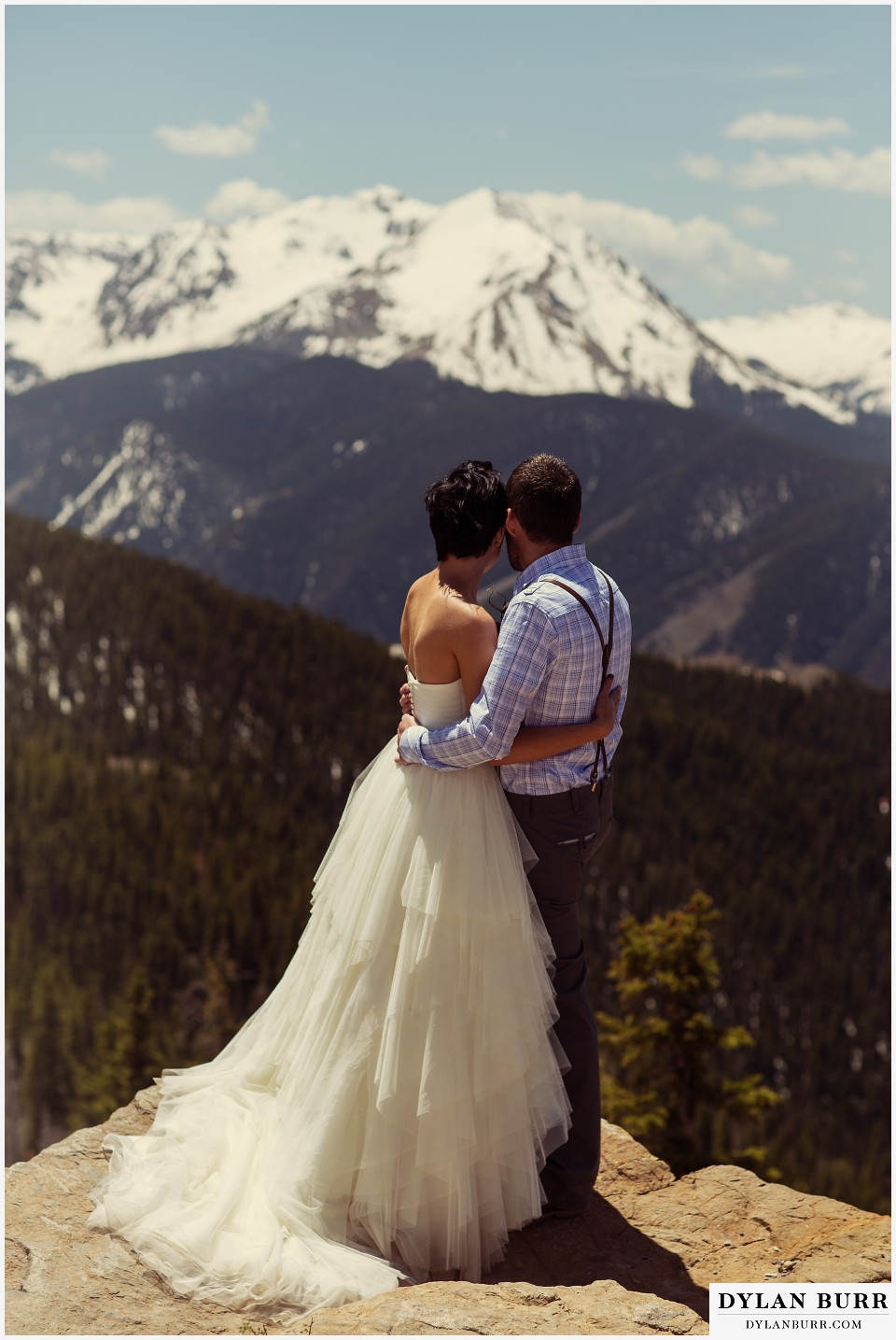 Why I love it: Mainly I love it because It's out of the way and in a beautiful part of Colorado: The White River National Forest is beaaauuuutiful. I also have a special place in my heart for this place because I did an elopement with a couple there who have become great friends. The space at the top is sloped towards where the couple stands and can accommodate a number of people with chairs vs built in seating like some other mountaintop resorts. This way you can get lots of people and everyone can see the couple and the amazing view behind them. No one is blocking your view of anything. This also works out well so the site doesn't look empty and sad when you have an elopement with 3 or so people. After your short and sweet ceremony, we can have a picnic and go fly fishing!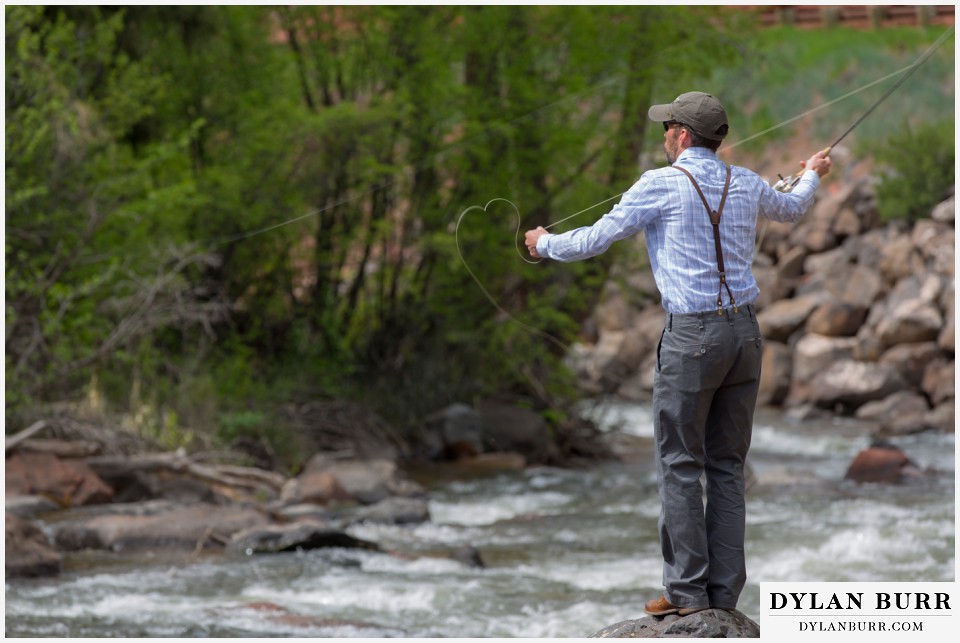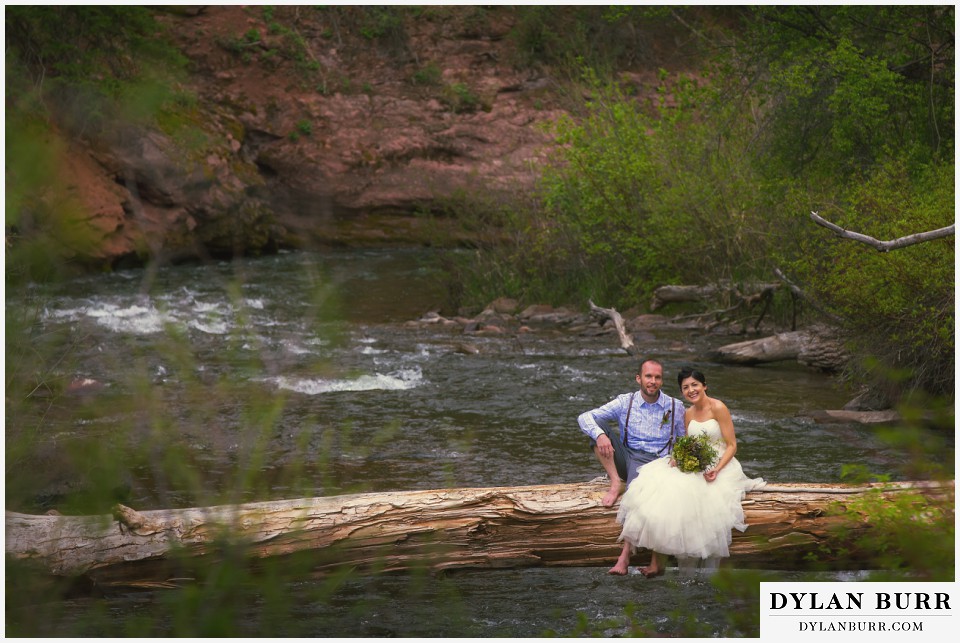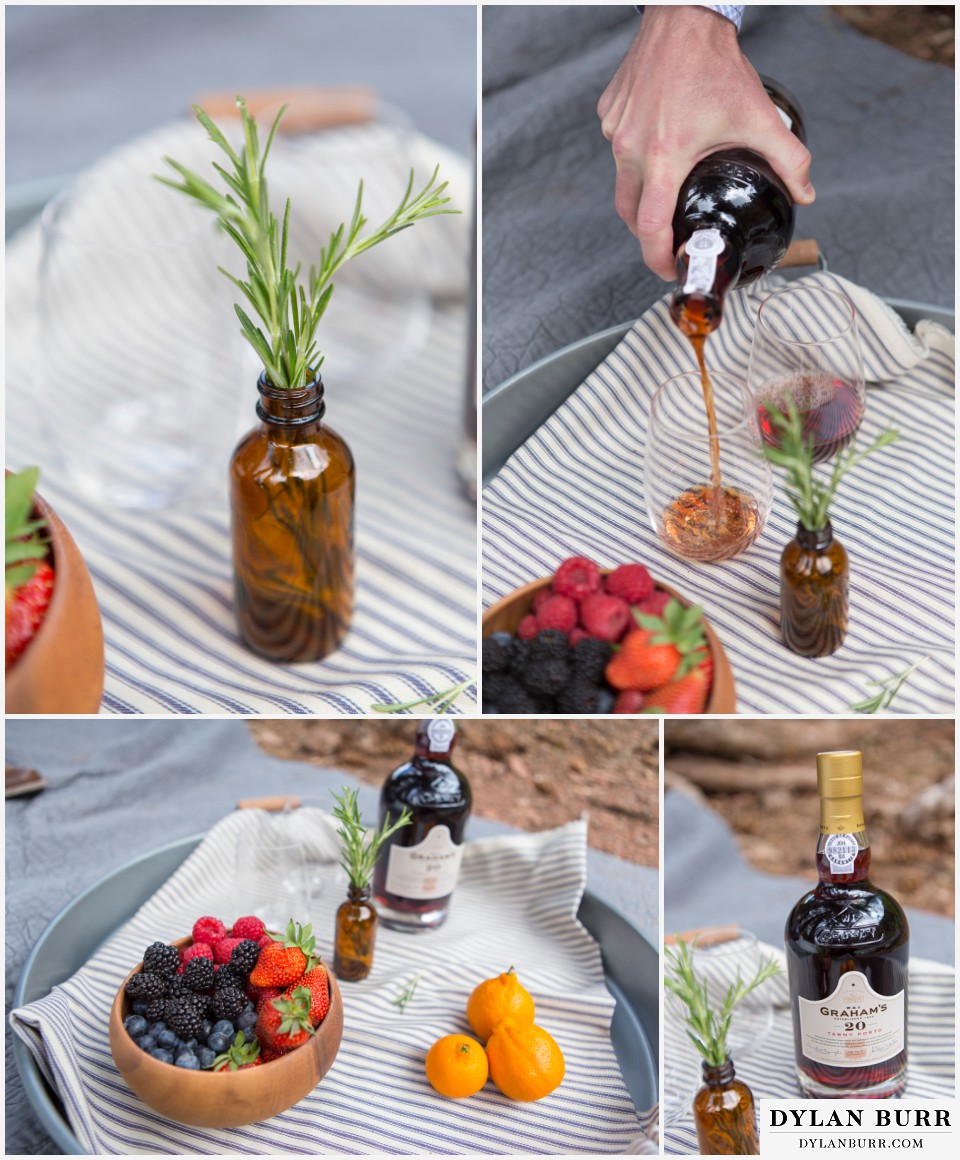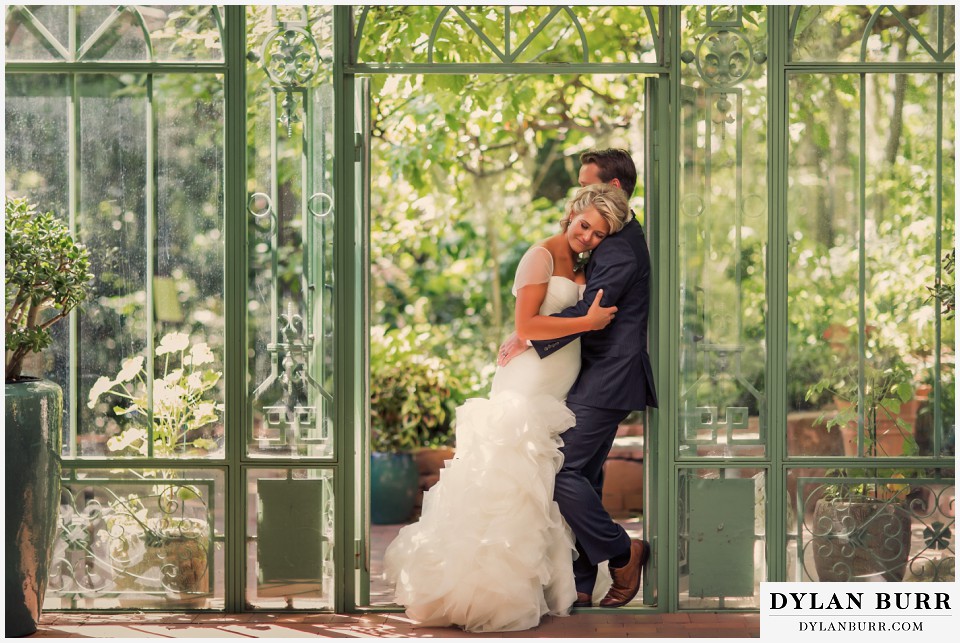 If you want to hold your wedding ceremony in Downtown Denver but still really love nature, this is the place for you. It's beautiful around every corner and pretty large. The weddings I've shot here have been held at the Romantic Gardens. The processional comes in at a slightly weird direction due to the main path taking a turn for the aisle, but it makes for a pretty cool "reveal" of the bride and her father. This is the main view for all your guests. A long row of tall trees leading to the Four Towers Pool.
There's also the Chatfield Farms location. It has a completely different feel than the Denver Botanic Gardens. While the downtown location boasts all sorts of plants and flowers from all over the world the Chatfield Farms location is primarily hosts plants and flowers native to Colorado. We well as chickens and other animals. There is a tent site with an old farm house and a giant lawn and also a location with a large red barn. There's a neat ceremony location with a large meadow and nearby hills and mountains from Roxborough park.
Why I love it: For the downtown location I love that it's in the middle of the city but once you are in there it doesn't feel like it and you can't really see it. Its a mini escape. There's is also so many neat corners and little enclaves you can sit and enjoy your surroundings. It's beauty also varies. It's not all the same thing. They have a huge Japanese garden with bonsai trees and a pond with giant lily pads.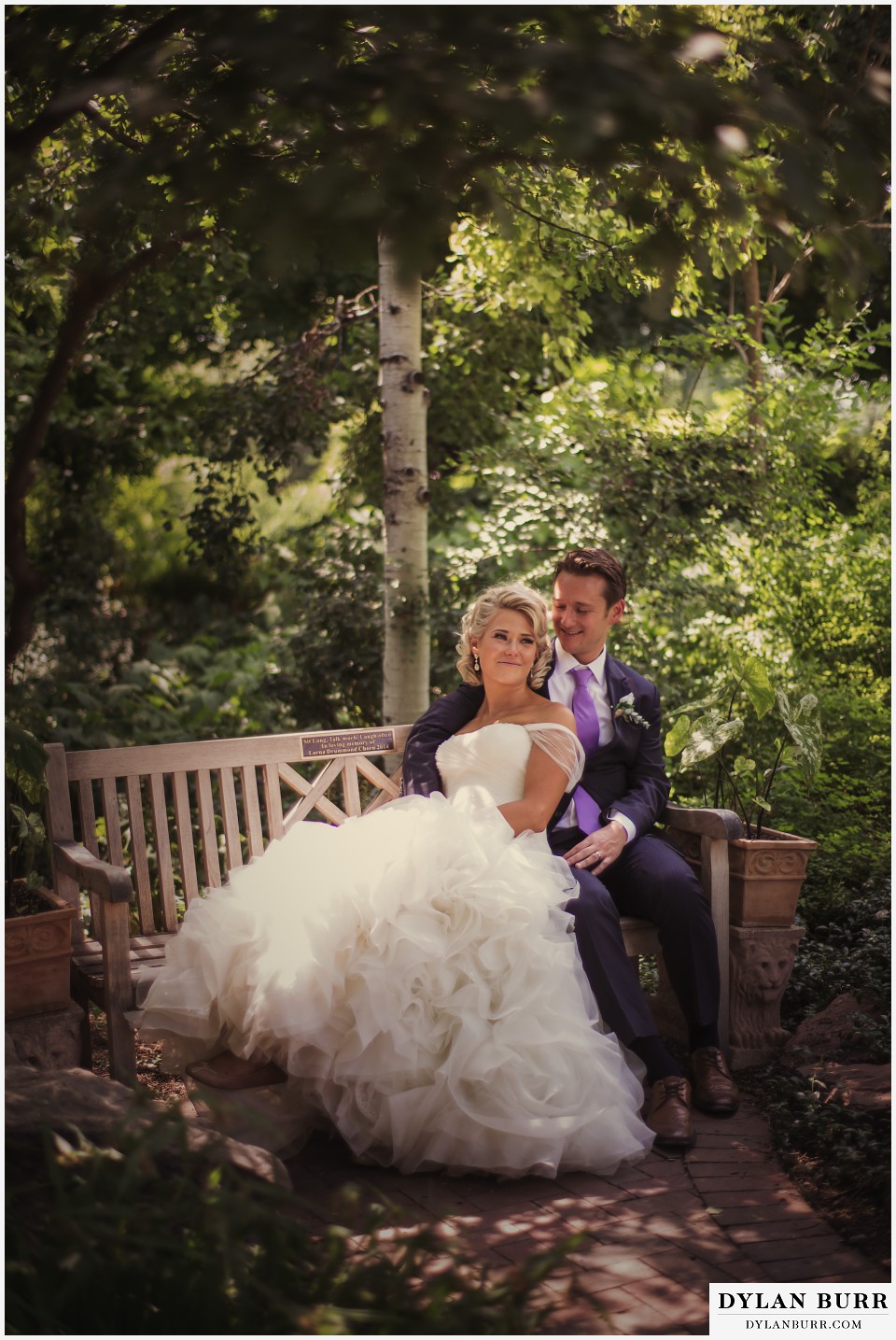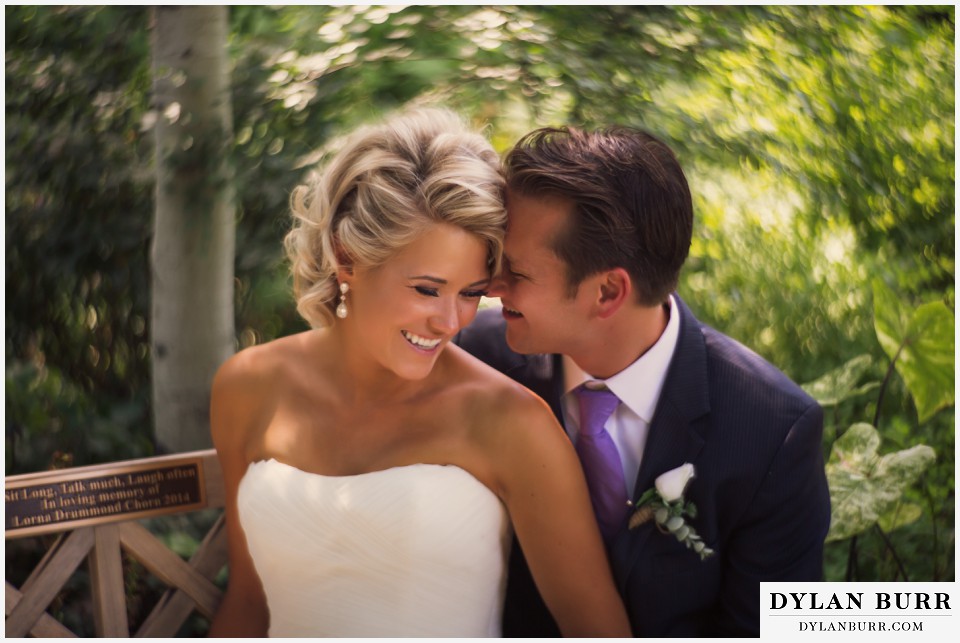 For very different reasons I love the Chatfield Farms location. It's a bit looser and not as developed and "groomed." With both locations I tend to hide that we are on a path or in a spot that is too clean and tidy. That's not how nature is. I don't want it to be completely obvious where the photo was taken.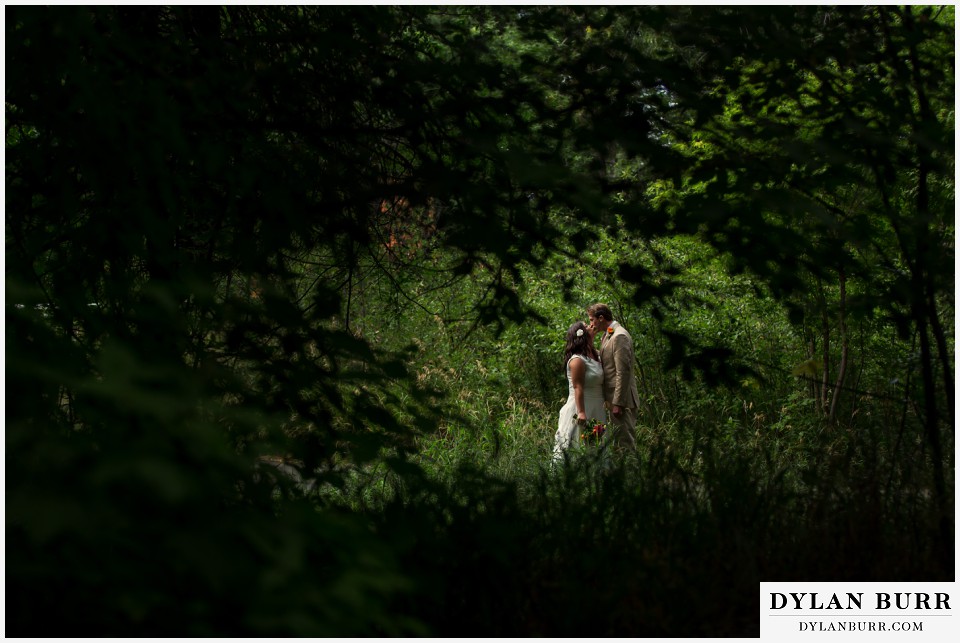 I also love the challenge to try and make every wedding I shoot here unique and a little different from the last and from what I have seen from other photographers. Since both of these locations have so much variance and are fairly large you can get lost in a corner and take some really interesting photos and find awesome things like "trunnels." Tree tunnels. One of my favorites.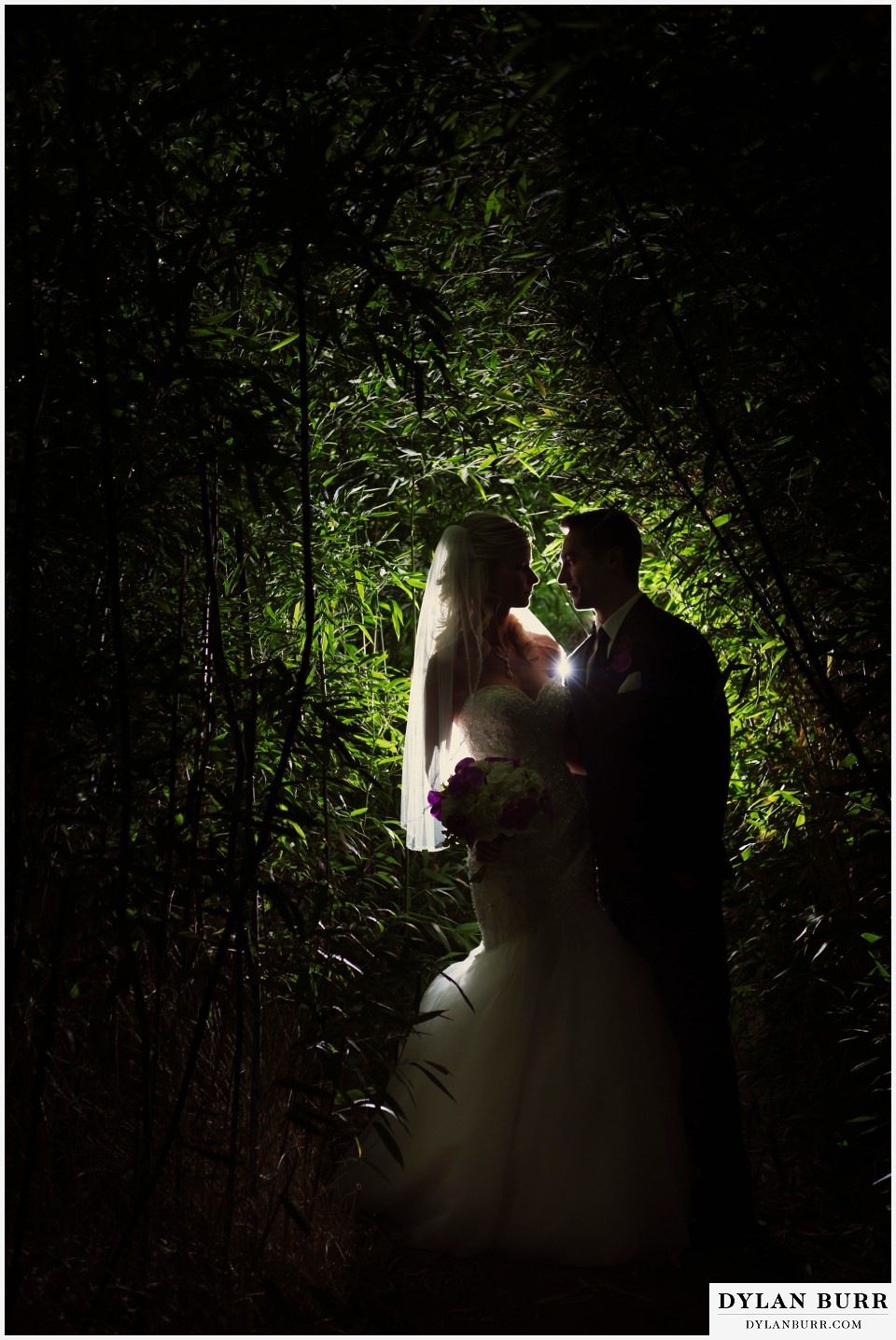 So that about sums up my current favorites. I am sure over time this will morph and as I shoot more out of state I will have some out-of-state favorite wedding venues. Didn't see one of your favorites? Let me know about it and I'll check it out and do a review. From a wedding photographer's perspective of course.
I am available for all of Colorado and destination weddings and engagements. I love to wander.
Colorado Wedding Photographer | Colorado Wedding Venues | Best Wedding Venues in Colorado